Featured recipe: Roasted Broccoli Soup
Hey there! Let's keep our immune systems strong with lots of veggies, okay? One of the most powerful vegetables out there is, you guessed it, broccoli.
First, I'm going to let you in on a little secret: I don't love broccoli. Which may surprise you, since I'm a health coach and all. And because broccoli is one of the healthiest foods around.
To clarify, I eat broccoli. But it has to be cooked just right. I mean, I'm not the kind of girl who digs into a serving of steamed broccoli. And raw? Umm, no thank you!
Even though I'm picky about broccoli, I recognize that it's a really important vegetable to incorporate into my weekly meal plan. For starters, broccoli is packed with antioxidants that help reduce cancer risk and inflammation. Broccoli's fiber is great for your digestive system, it contains special nutrients for eye health — and it even has some healthy omega 3 fatty acids. In short, broccoli's too much of a rockstar to omit it from my diet. And yours.
After being raised on boiled and mushy broccoli, it took me awhile to figure out that broccoli can actually taste good. These days, my favorite ways to enjoy broccoli are in a stir-fry with other veggies and a yummy sauce, grilled — and in this Roasted Broccoli Soup.
For years, I made this soup without roasting the broccoli first — and it tasted delicious. However, if you have time to roast the broccoli ahead of time, it's well worth it. Roasting the broccoli really bumps up the flavor, giving it a nice nutty quality.
After doing some prep work on the weekend — rinsing the broccoli, separating the crowns into florets, chopping the stalks and roasting the broccoli — this soup can come together very quickly, especially if you use pre-chopped onions or chop your own on the weekend. That's the beauty of meal prepping your ingredients on Sunday — you could have this soup on the table in about 20 minutes.
If you try the recipe or have any questions, please connect with me over on Instagram. I'd love to hear from you!

---
Grab the Freebie!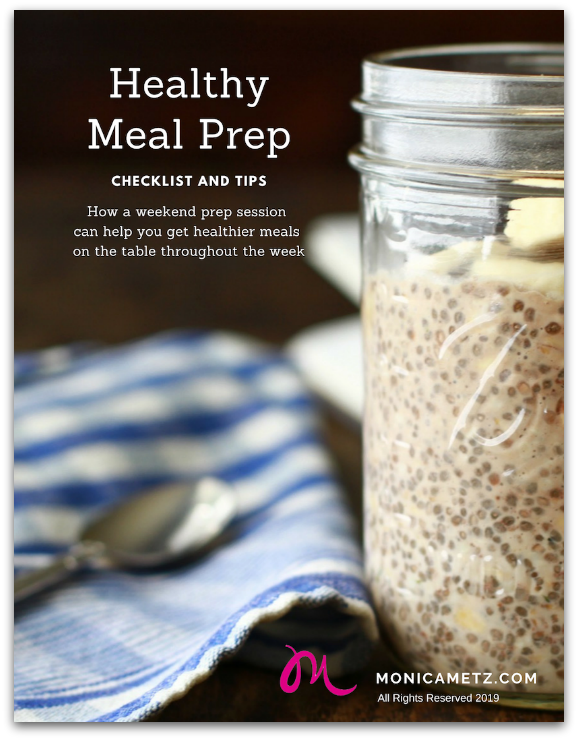 ---
---
More recipes featured on More GDO…
---