Recipes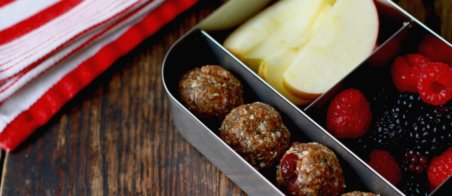 Cranberry Coconut Bliss Bites
I'm so excited for you to try these Cranberry Coconut Bliss Bites! Usually, my energy bite recipes include chocolate. However, I wanted to give this recipe more of a fruit-oriented profile, so I used a combination of cranberries and coconut.
These Cranberry Coconut Bliss Bites are slightly sweet, rich in fiber and healthy fat, and are perfect for pre- or post-workout. Plus, they're great in your kiddo's lunchbox.
Ingredients
Special Equipment: you will need a food processor
1 cup medjool dates *be sure to remove all of the pits!
1 cup unsweetened coconut shreds or flakes
1/4 cup raw cashews
½ cup gluten-free rolled oats
¾ cup unsalted and unsweetened almond butter
2 tablespoons ground flaxseed
2 tablespoons chia seeds
2 tablespoons hemp seed
1 teaspoon vanilla extract
½ cup dried cranberries, chopped
Directions
Step 1

Add the dates to the bowl of a food processor. Pulse briefly until the dates are chopped into small bits. Don't overprocess, or the dates will form a big, unwieldy ball.

Step 2

Next, add the oats, cashews, and coconut. Pulse until combined.

Step 3

Add the rest of the ingredients — with the exception of the cranberries — to the food processor. Pulse until the ingredients are well incorporated, and the mixture starts to resemble raw cookie dough.

Then, turn the dough into a bowl and fold in the chopped cranberries.

Step 4

Test the dough to see if you can form a small ball without the dough crumbling. If it crumbles, put the dough in a covered bowl in the refrigerator for about an hour. Chilling may not be necessary, though.

Once the dough is ready, use clean hands to roll the dough into 1-inch balls.

Step 5

Store in an airtight container in the refrigerator up to 1 week, or in the freezer up to 2 months.
Notes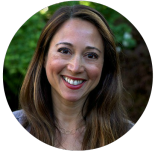 Remember to tag me on Instagram if you try the recipe.