Featured recipe: Spiced Mule Mocktail
Being booze-free doesn't have to be boring. Especially when you can be enjoying one of these Spiced Mule Mocktails.
This recipe was inspired by a great alcohol-free product I'm loving: Seedlip, a non-alcoholic distilled "spirit" made from botanical spices and citrus peels. It's made using a copper pot distillation method from the 1600s, and it tastes delicious in mixed drinks of the mocktail variety. Seedlip is sugar-free, sweetener-free and contains zero calories — and completely non-intoxicating and booze-free.
I like the Spice 94 flavor, because it's perfect for a non-alcoholic version of the Moscow Mule.
Seedlip is based in the UK, but it has retail distribution here in the US. You can order it online here.
TIP: The Gingered Honey mixture in this recipe is also great added to plain sparkling water or hot tea.
Hope you love this recipe for the Spiced Mule Mocktail!
Wishing you peace, love, and broccoli

By the way, for more tips and resources, be sure to download my FREE Eat More Veggies Starter Kit.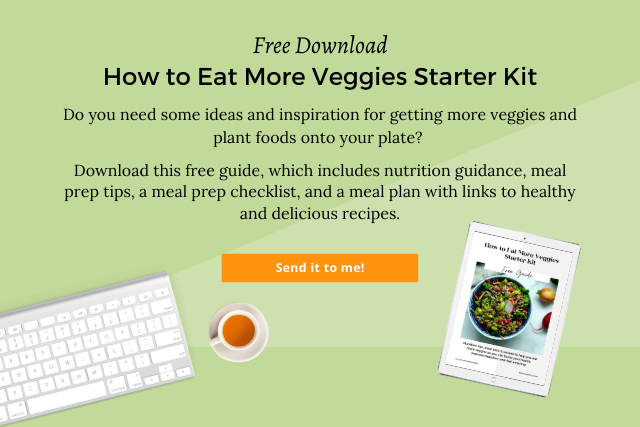 This free, downloadable/printable PDF includes nutrition includes:
Nutrition tips
Meal prep tips and checklist
Sample meal plan with links to yummy recipes
3 additional sample recipes
---
More recipes featured on More GDO…
---