New recipe: Mediterranean Farro Salad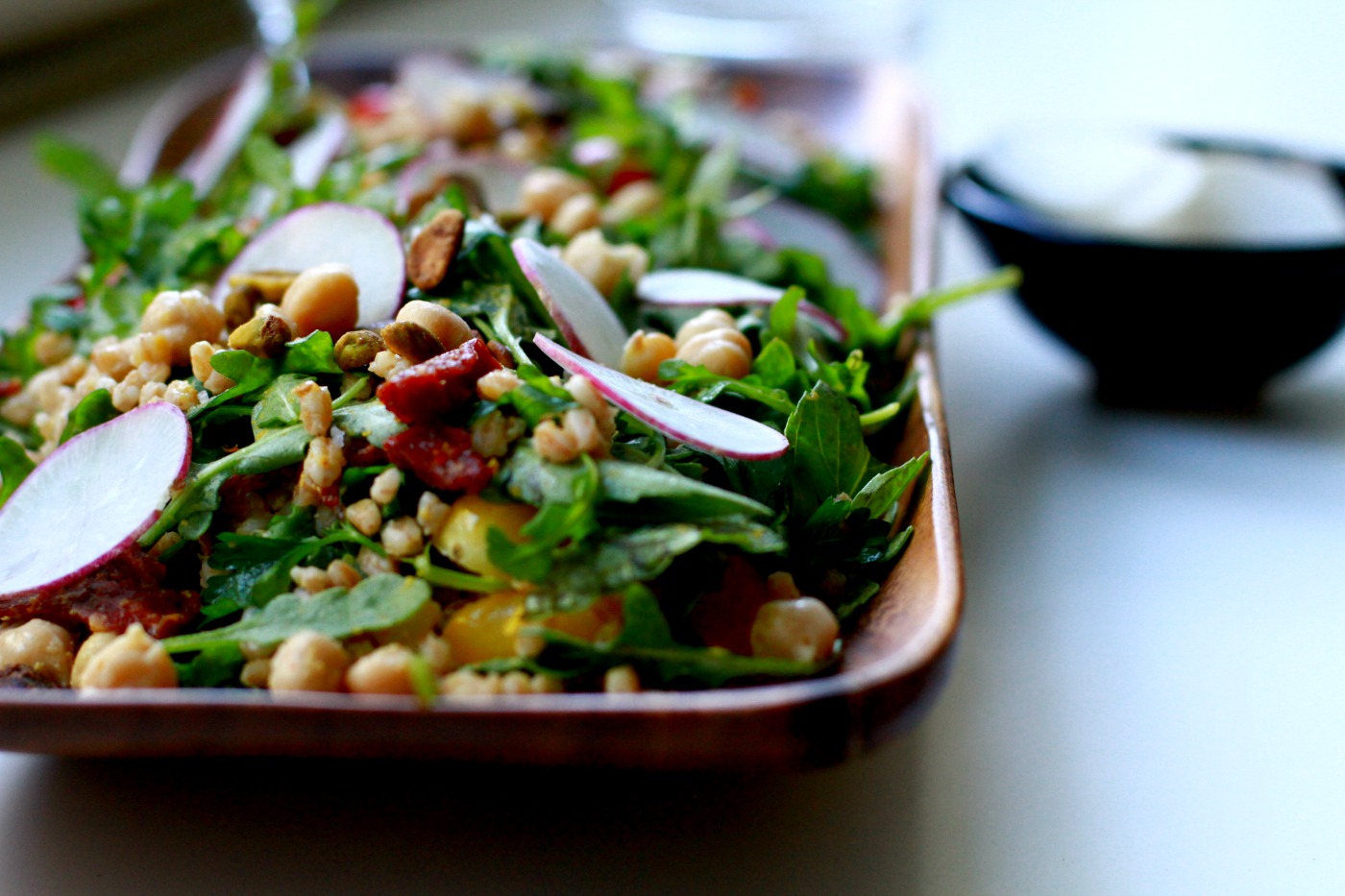 Get ready for a crowd-pleaser of a salad — great for potlucks and parties!
For this recipe, we're working with farro, which is an ancient variety of wheat. I like using farro because it has a nutty flavor and chewy texture — and it contains less gluten than modern day strains of wheat. However, if you're gluten sensitive, you could use short grain brown rice here instead of farro.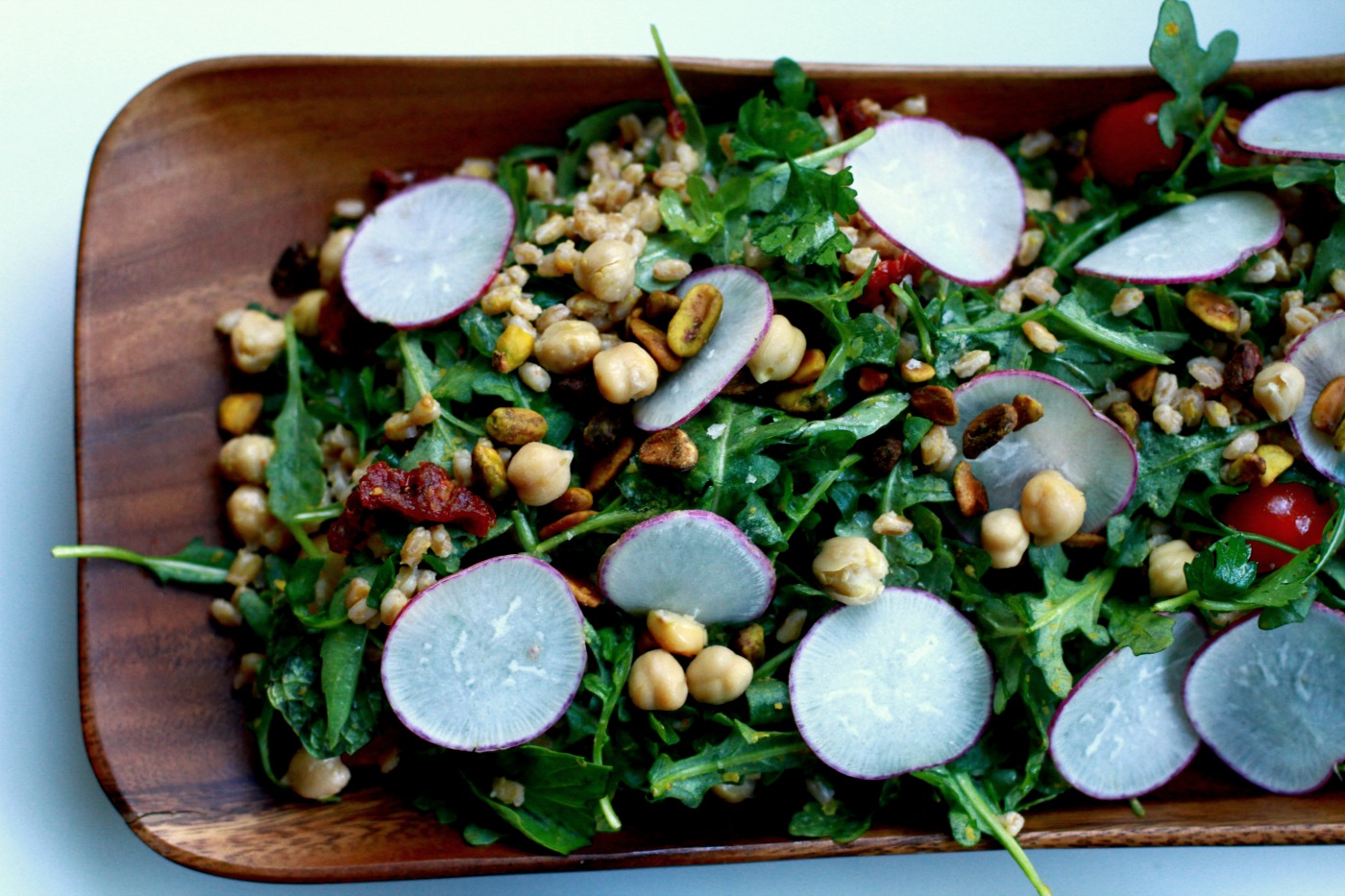 Cooking the farro in apple cider vinegar and bay leaves infuses the grains with delicious flavor that really works well with the tahini dressing.
Farro, by the way, is higher in protein and fiber than brown rice. It's also a good source of minerals such as magnesium (muscle and nerve function) and niacin (lowers LDL cholesterol and supports healthy brain function).
Here are some other fun facts about the nutrition in this delicious salad…
Tahini is a paste made from sesame seeds, which are high in calcium — great plant-based source of calcium.
Arugula is both a leafy green and cruciferous vegetable, so it's a powerful cancer and disease fighter.
Radish is small but mighty: high in vitamin C and fiber.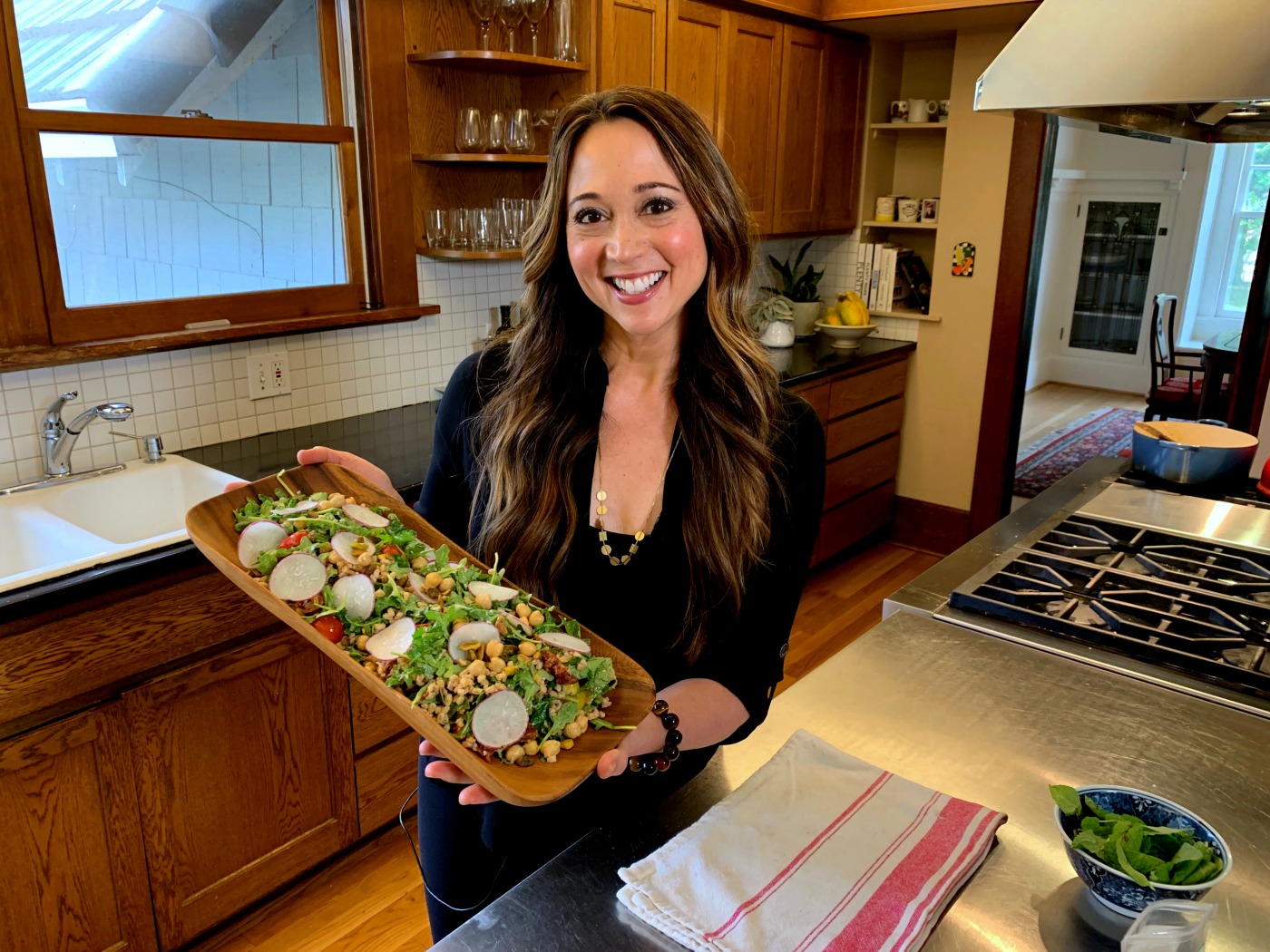 This recipe was inspired by Charlie Bird's Farro Salad in the New York Times. I vegan-ized it, then paired it with a lemony tahini dressing.
---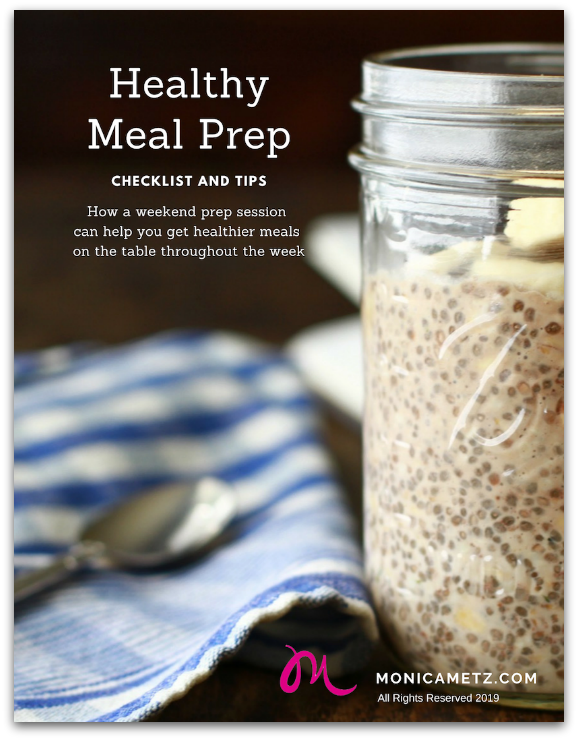 ---
Recently featured on More Good Day Oregon
---
More recipes featured on More GDO…