I can't say enough about this program. It was fabulous. I had become so sick of my body and all the extra weight I was carrying around because of "peri-menopause." I gained about 7-10 lbs over the last few years, and no matter what I did the weight never came off. I tried all sorts of diets to no avail and I work out constantly.
Monica's recipes and daily inspirational emails were game changers for me. The recipes were quite simply, fabulous.
The clean eating also completely altered my sleep habits. I am waking up less in the middle of the night and for the first time in a long while, I actually feel rested upon waking. Hot flashes--GONE! My eyes are brighter and my skin is clearer, and I'm proud to say that I have lost over 12 lbs.
I recommend this program for anyone who needs a kick-start. I never thought it would be so much fun getting healthy and fit at the same time.
Monica has changed my life. I love the simplicity, creativity of her recipes and the variety! I have always eaten a fairly clean diet, but we are creatures of habit and it so easy to eat the same things from week to week and fall off track when life gets busy. With Monica's guidance I have incorporated foods like radicchio, hemp seed hearts, cashew milk, and different spices I had never used. I used to be a serious Cheeseaholic and after taking a food sensitivity test my naturopath suggested I cut out dairy. With Monica's guidance and programs I rarely eat dairy and my body feels amazing. I am recovering quicker from my workouts and within 2 months lost 8 pounds simply by cutting out dairy. Yes once in a while I will have dairy, but I don't feel like it controls me. Monica has taught me to stay empowered with my decision to say no to certain things, but also not to beat myself up when I slip up. Find what works for you, enjoy life, enjoy food and eat a variety of fruits and vegetables.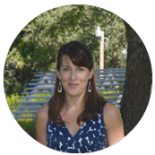 "Thank you for sharing your knowledge, wonderful recipes, and how to implement clean eating in a simple, effective and exciting way. The program has helped us to feel better and shed pounds but more than that it has helped us to change our thinking about what we put into our bodies on a daily basis. Never would I have predicted some of the simple changes, would have made such a difference in our wellbeing. We aim to continue to along the journey that you have helped us take our first steps along. We recommend this program to others because it's easy to follow, it's satisfying, nourishing and delicious and your support has been instrumental to our success."
"I found the 28 Day Detox exactly what I needed to reset my view of food and what I was feeding my body. I truly felt I was a relatively healthy eater. I juiced, made smoothies and ate a low carb, no gluten, low processed diet. I drank green tea and rarely ate desserts or drank wine. But I always felt hungry, unsatisfied and grumpy. Monica's program took my somewhat healthy eating habits to another level. Finally, I found the right amount of nutrients and healthy fats, that worked for me and I felt satisfied and healthy again. The recipes were easy to follow and I looked forward to the menu plan and group of recipes at the beginning of each week. My blood sugar stabilized, the bloated feeling went away and I was sleeping thru the night. I had no idea that my relatively healthy diet was not healthy, until I felt better and satisfied. This has truly been a life style change for me which I plan to implement moving forward.
"Wow. What an incredible experience. I have now participated in two of Monica's detoxes, and I couldn't be more thrilled. She is there to support you 100% of the time, and gives out AMAZING recipes. Everything that I cooked of hers was enjoyed by my husband and I, and I would definitely make them for a crowd. It is great to have a nutritionist who is also a foodie :) Talk about delicious, decadent deep flavors! Monica provided a realistic environment in order to maintain success. It is amazing to see how your body reacts to the process. Not only is she there to guide you every step of the way, but her e-mails are intelligently written with sarcasm, humor, and a realistic viewpoint. I always enjoyed reading them every morning, and learning something new. I would recommend this to anyone who is looking to feel better and get some amazing recipes. I highly recommend her programs!
The 28 day Fall Training Camp (FTC) has been one of the most rewarding experiences for me personally. It has been an extremely educational and fun process. On a daily basis, I continue to learn more about nutrition, my food preferences and enhancing my cooking skills. Monica has brought a wealth of knowledge in terms of nutrition and created excellent meal plans. She provided the biology behind foods and how they affect the body. The program introduced a VERY sensible eating program with food options, quantity and frequency of the food to consume. Plus, the daily emails and weekly conference calls continued to reinforce motivation, encouragement and education throughout the 28 day challenge.
Everyone who knows me knows I'm absolutely not a diet guy. I went on Monica's Detox Program primarily out of peer pressure from my workmates. While admittedly it was difficult at first to forego caffeine and IPAs, I knew it wasn't forever and I figured I'd just get through the 4-week program then celebrate with a platter of nachos. In the first 10 days I dropped 11 lbs., likely some fat but mostly a lot of water retention I must've been carrying around daily. As the detox progressed I learned:
1. Smoothies don't all have to be sugary-sweet to taste good (who knew?)
2. I won't wither away to nothing if every meal doesn't include at least one starch.
3. Salads don't suck as much as I thought.
So the detox ended and I went back to eating everything I wanted. What I wanted, however, changed. I didn't feel like celebrating with nachos. The Jolly Rancher Bites in my desk sit unopened. My love affair with potatoes ended. While not perfectly pure my eating habits are definitely healthier and my body shows it. Props to Monica for turning this Happy Hour Heathen into a Lower-Carb Convert.
Monica is passionate about her message, walks the walk and talks the talk. She is a compassionate leader and realistic about life's challenges. I have attended workshops, as well as participated in two online events — all were successful in that I learned something new each time and incorporated some changes that "stuck".
In a world of nutrition "do's and don'ts" it was so refreshing to hear Monica give practical and attainable nutrition advice to an audience of 85 women at our club luncheon. Her power point presentation was insightful and her delivery style intelligent and genuine. Monica inspired and encouraged the audience to seek wiser nutrition habits and healthy lifestyle choices by outlining realistic tools that are easy to accomplish. Monica was exceptionally well received, approachable, and we hope to welcome her back again soon. Her speaking engagement for our group inspired me to want to learn more by participating in her 28 day Fall Training Camp, which changed my diet and physical well being permanently. My annual physical exam reflected these positive lifestyle changes.
Monica's program was sensible, efficient, and it focused on all the right aspects of nutrition without feeling restrictive. I'm fortunate to have parents who raised me on a variety of foods, put fresh fruits and vegetables on the table for snacks, and led me down a path to appreciating the source of what we consume. The transition from my diet to Monica's meal plan was more about understanding why I should eat the foods I was already eating, and in a schedule that made more sense than my existing habits. Monica showcases seasonal recipes, highlighting healthy and delicious choices that are simple to create and easy to eat. I would recommend her program to anyone, especially the healthy eater who thinks their current approach is sufficient… it can always improve! Thanks Monica!
Over the years, I have spent so much time trying to find the latest and greatest diets to help me lose weight and feel better. From this point forward, Monica will be my go-to for all things healthy. Her vast knowledge and passion for exercise and nutrition is contagious. She has taken a very challenging topic and made it easy to understand. Even more important, her tactics are implementable and easy to stick with. You will look better and feel great, all while having a great time! I highly recommend this program to anyone who wants to feel great. Thank you Monica for making it so easy!!!