Recipes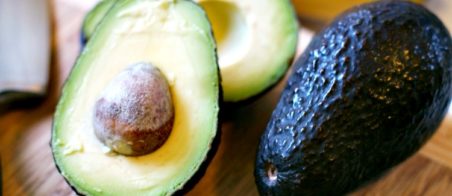 Crowd-Pleasing Mexican Party Dip
This party dip is criminally easy. However, it looks slightly fancy — and is packed with flavor from store-bought salsa, and a garnish of freshly chopped herbs. I've made this dip many, many times, and people always love it. I'll admit I feel a teensy bit guilty when they're fawning over it. After all, it takes mere minutes to assemble. But, hey! Who cares how much time you spent on it? Delicious is delicious, plain and simple.
Ingredients
1 container of organic refried beans (I like to use the refried beans from Portland's Better Bean Co.); 12-15 ounces.
1 jar of prepared salsa (your choice of mild or spicy)
1 container of prepared guacamole (or a batch of homemade)
1 pint of cherry or grape tomatoes, sliced in half
1/4 cup fresh cilantro, chopped
1/4 cup scallions (green part), sliced thinly
optional: 1/4 cup of toasted pumpkin (pepita) seeds
Directions
Step 1

Use a medium-sized shallow bowl for this dip. Using a rubber spatula, spread the refried beans evenly over the bottom of the bowl.

Step 2

Next, spoon the salsa over the beans and spread evenly with the back of a spoon. You'll likely only need about half of the container of salsa for this step.

Step 3

Next, spread the guacamole carefully over the salsa layer.

Step 4

Now, arrange your sliced tomatoes evenly and neatly across the guacamole layer, with the cut side up. Have fun with this — presentation is everything!

Step 5

The final step: sprinkle the cilantro and scallions over the top. Add pumpkin seeds if using.

Step 6

Garnish with some cracked black pepper, and some sea salt.

Step 7

Cover with plastic wrap, and refrigerate until ready to serve. This dip is best when enjoyed within a couple of hours after preparation. Serve alongside sliced veggies and corn chips.