Recipes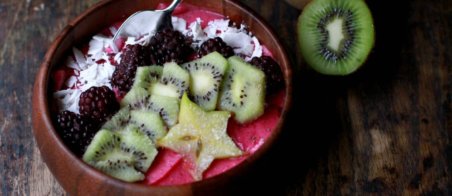 Dragonfruit Smoothie Bowl
This smoothie bowl is such a treat — it's like a bowl of sorbet, but healthier, of course, because it's made with whole fruit and no additional sweeteners.
Ingredients
1 banana, chopped and frozen
1 cup frozen pineapple
1 cup frozen dragon fruit (pitaya)
1/4 cup coconut milk (or plant based milk of choice)
For garnish: sliced kiwi, fresh berries, coconut, chia seeds
Directions
Step 1

Add all of the ingredients to a high speed blender or food processor.

Step 2

Add just enough of the coconut milk to get things going — about 1/4 cup. You can even omit the liquid completely if you want a really thick consistency, similar to ice cream.

Step 3

If using a blender: use the blender's tamper tool to push the ingredients towards the blades while blending on high. This can get kind of loud, but a high speed blender like the Vitamix can handle it.

If using a food processor, process the ingredients while occasionally pausing to scrape down the sides of the processor. Continue to blend until smooth, approximately 2-4 minutes.

Step 4

Once the ingredients are blended into a thick, ice-cream like consistency, stop blending. Be sure not to overblend, or the mixture will become soupy (like a smoothie).

Step 5

Use a spatula to scoop the mixture into a bowl. Garnish with your toppings, and enjoy. Eat quickly, before t melts!
Notes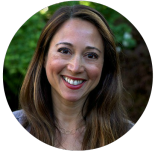 Remember to tag me on Instagram if you try the recipe.