Recipes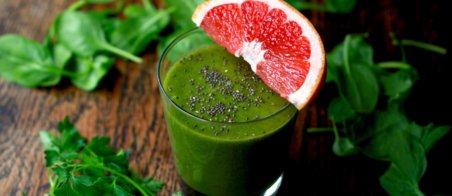 Grapefruit and Greens Smoothie
I love adding citrus to my winter smoothies. It's a great way to add some extra vitamin C to your day, which is especially helpful during cold and flu season.
Parsley may seem like an odd choice here, but it's a very powerful herb. It's off-the-charts high in vitamin K (for healthy bones), and it's also high in vitamin C. Who knew? Well, herb fans know. Herbs and spices are rich sources of antioxidants and other important nutrients.
Spinach, the go-to leafy green for most people's green smoothies, is an excellent source of broad range nutrients including vitamin K and vitamin A (for healthy skin, hair, and eyes), as well as manganese, which we need for healthy connective tissue, bones, hormones, and brain function.
Lastly, citrus can be really uplifting from an aromatherapy standpoint — which can come in real handy during these dark and rainy winters here in the Pacific Northwest!
Ingredients
1 cup coconut water (such as Harmless Harvest from the refrigerated section — my fave!)
1 cup filtered water
2 cups baby spinach
a few sprigs of fresh parsley
1 large grapefruit, peeled and seeded
1 orange, peeled and seeded
1 cup frozen banana chunks
1 cup frozen mango
OPTIONAL: a few ice cubes
GARNISH: a pinch or two of chia seeds
NOTE: for additional sweetness, feel free to add a pitted medjool date or two
Directions
Step 1

Add all of the ingredients to a high speed blender, adding the frozen fruit and ice last. Blend until smooth and creamy, using the blender tamping tool if necessary.

Step 2

Serve, and garnish with a big pinch of chia seeds if desired.
Notes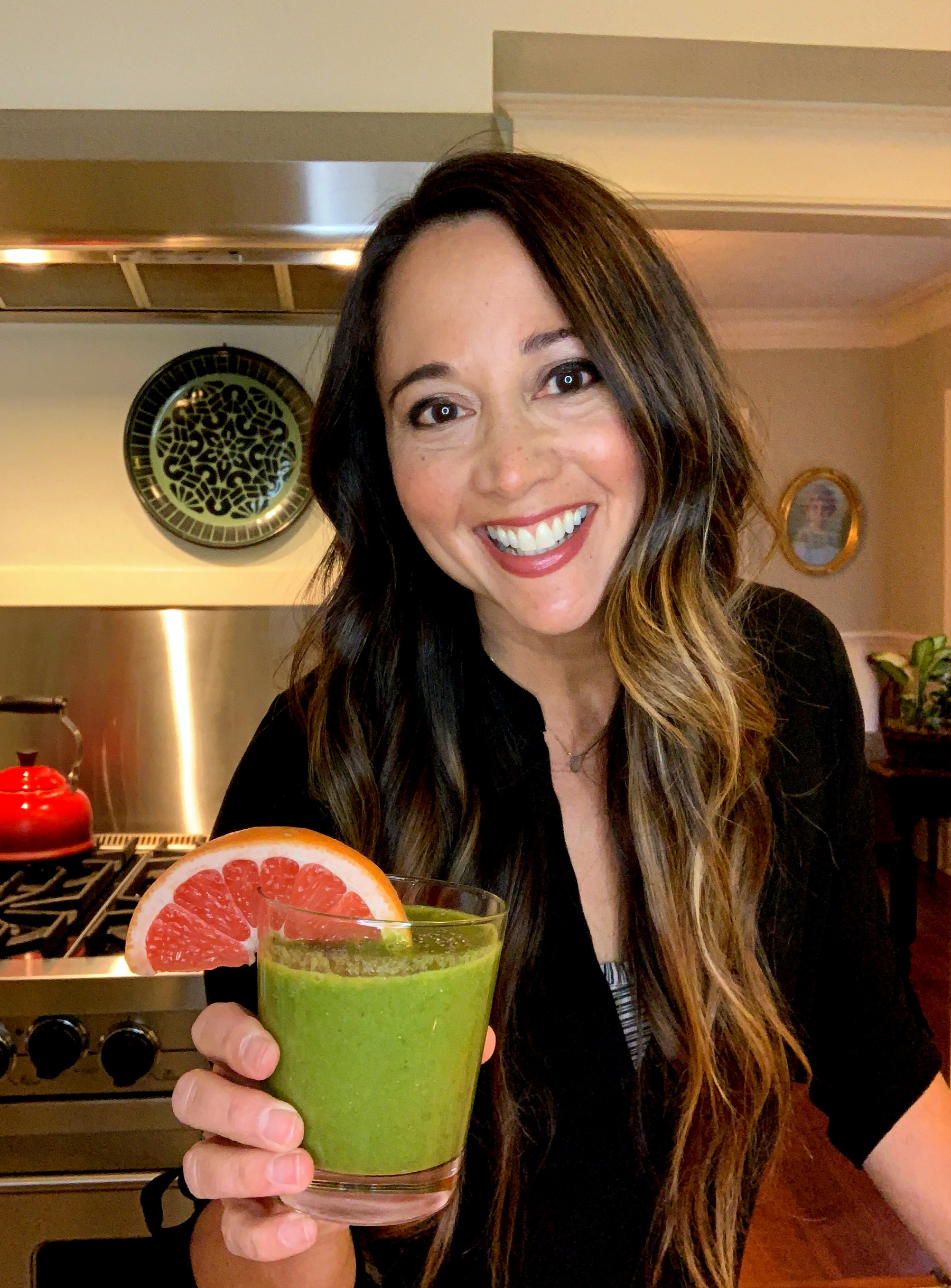 Remember to tag me on Instagram if you try the recipe. I love seeing your kitchen creations!