Recipes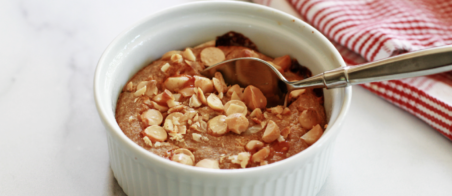 Macadamia Nut and Coconut Baked Oats
Eating the same bowl of oatmeal day after day can get boring right?
Well, here's a recipe that turns your regular oatmeal into something that's a cross between cake and a muffin — but much healthier for you.
This recipe is inspired by all of the TikTok-famous baked oats recipes out there!
Ingredients
1 cup rolled oats
1 banana, ripe
1/3 cup unsweetened plant milk
1 TB coconut oil, melted
1 tablespoon coconut flakes
1 teaspoon vanilla
1 teaspoon baking powder
pinch of salt
2 tablespoons white chocolate chips, plus extra to scatter over the top
1 tablespoon chopped macadamia nuts
OPTIONAL: 1 tablespoon toasted coconut, for garnish
Directions
Step 1

Preheat your oven to 350F and grease two small ramekins with cooking spray.

In a small blender or food processor, blend all of the ingredients except the white chocolate until smooth.

Step 2

Pour the mixture into each ramekin, dividing evenly.

Step 3

Top the batter with the white chocolate chips and the macadamia nuts, then bake at 350F for 18-22 minutes.

Step 4

Let cool for 5 minutes and then eat immediately. Garnish with toasted coconut if desired.
Notes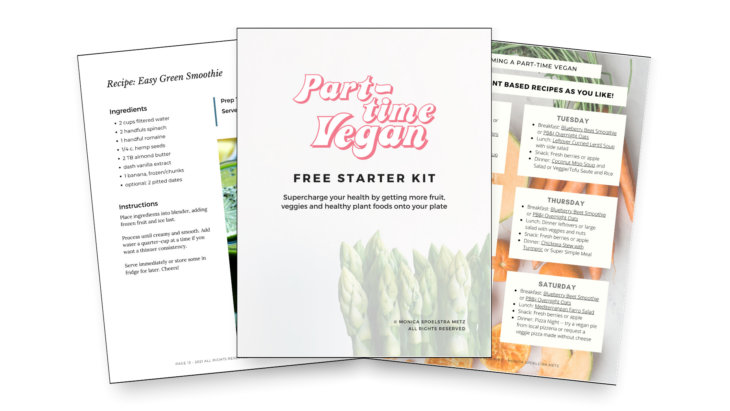 Want to eat more plant based, but not ready to go all in?