Recipes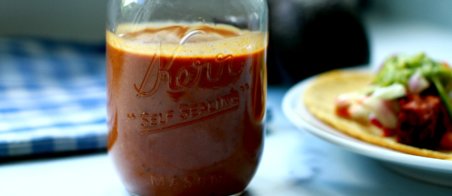 Mustard Molasses Barbecue Sauce
Making your own barbecue sauce is so easy — all you need is some key ingredients and a blender!
When you make your own barbecue sauce, you can control how much sugar is added, add more garlic or chili powder, etc. Plus, homemade barbecue sauce is delicious — and much healthier than most store-bought varieties.
My favorite way to use this sauce is to marinate tempeh in it overnight. Then, I pan fry the tempeh slices, and wrap them in taco shells or tortillas with some shredded cabbage, thinly sliced radish, and guacamole (of course).
Blend up a batch of this sauce to use with any of your favorite grilling items. It should keep in the refrigerator for about a week.
Ingredients
1/2 cup organic ketchup
2 tablespoons of avocado oil
2 tablespoons apple cider vinegar
1 tablespoon white vinegar
1 tablespoon fresh lemon juice
2 tablespoons molasses
1 teaspoon tamarind paste (look for it in the ethnic foods aisle)
1 tablespoon maple syrup
1 tablespoon vegan Worcestershire
1 tablespoon dijon mustard
1/2 teaspoon ground black pepper
1 teaspoon smoked paprika
1/2 teaspoon onion powder
1 teaspoon garlic powder
1/2 teaspoon chili powder
1/4 cup pineapple (if using frozen, thaw first)
1/3 cup water
Directions
Step 1

Add all ingredient to the blender container. Blend until smooth and creamy. Feel free to add more water for desired consistency.

Step 2

To thicken the sauce, pour it into a small saucepan and heat gently until thickened. I typically skip this step.

Step 3

Pour into a jar with an airtight lid, and store in the refrigerator until ready to use. It should stay fresh in the refrigerator for about a week.
Notes
Bonus! Get your free Healthy Meal Planning and Prep Guide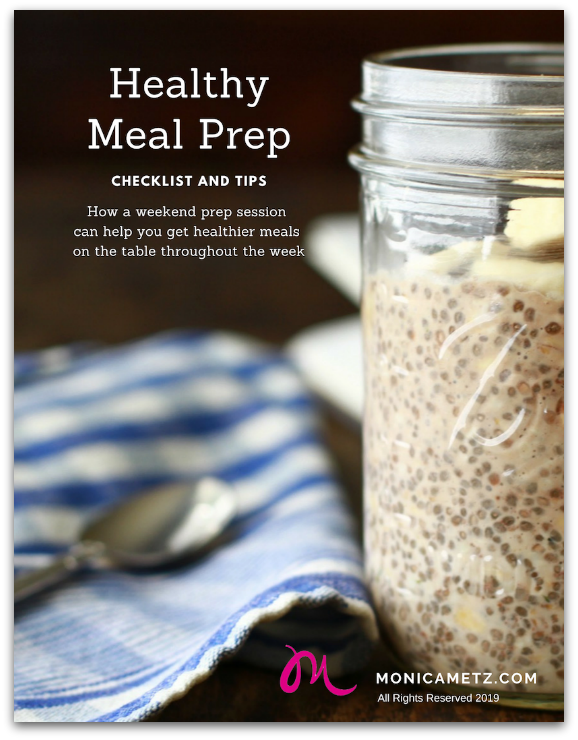 Life is busy, and weekends can be super busy, whether you're doing errands, having fun, or dedicating your entire weekend to youth sports LOL.
However, if you make the time for meal prep, you won't regret it. Especially when you realize it takes you only 15 minutes to make dinner during the week, instead of the usual 30-60.
Here's even more good news: I created a new freebie for you! It's my downloadable and totally printable Healthy Meal Prep Guide.
Inside, you'll find more details about my approach, as well as:
Shopping and meal prep strategies.
A blank meal planning template.
Sample meal plans.
Downloadable and printable shopping list.
Weekend prep session checklist.
Ready to download the guide?
Great!
Just click here to get your Healthy Meal Prep Guide.