Recipes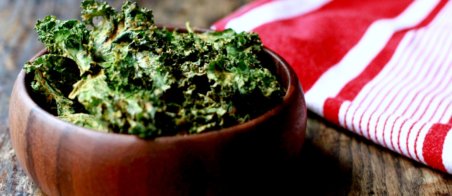 Nacho Cheese Kale Chips
Warning: these kale chips are addictive. A batch will disappear quickly — maybe even in one sitting.
But don't fret — it's kale! 
There are worse things than being addicted to kale, right?
This recipe is adapted from a recipe the vegan triathlete Brendan Brazier posted on onegreenplanet.org.
Ingredients
½ cup cashews, soaked for several hours (or overnight) in filtered water
½ cup of filtered water
1 tablespoon onion powder
1 teaspoon garlic powder
1 ½ tablespoons apple cider vinegar
2 tablespoons nutritional yeast (often found in the bulk aisle)
2 tablespoons hemp seed (for extra protein and essential fatty acids; easily found at Whole Foods and natural grocery stores)
½ – 1 teaspoon of chili powder (I use Penzey's Chili 9000 blend). Start with 1/2 teaspoon for a milder version.
¼ teaspoon sea salt
1 large bunch of kale (the curly kind holds the "batter" best)  
Directions
Step 1

Heat the oven to 200 degrees F — or whatever your lowest setting is.

Step 2

Drain the cashews and put into a blender with the water, onion powder, garlic powder, vinegar, nutritional yeast, hemp seed, chili powder, and salt. Process until smooth, stopping the machine and scraping down the sides if necessary. Set aside.

Step 3

Rinse the kale and strip the leaves from the stems (you can save the stems for your juicer or chop and add to a veggie sauté).

Tear the leaves into large pieces and run through a salad spinner. After that, dry the leaves with a paper towel or clean kitchen towel.

Step 4

Pour the blended cashew batter on top of the kale. You might have to use a small spatula or spoon to get all of the creamy goodness out of the blender. Using clean hands, gently massage the mixture into the kale for a minute or so to evenly coat the leaves.

Step 5

Line two baking sheets with parchment paper or Silpat sheets, then spread the kale chips over the sheets, as evenly and flatly as possible, to ensure even cooking time. Spread the leaves in a single layer so that the leaves bake evenly.

Step 6

Bake between 1 ½ – 2 hours (time varies according to the dryness of the kale). Halfway through, gently flip the kale pieces over.

If using a convection oven, this may take half the time. Watch carefully, so the kale chips don't burn.

Step 7

Bake until the kale chips are dry and crispy to your preference. Watch the kale carefully towards the end of the cooking process, and remove any prematurely crispy chips from the batch if needed.

Let cool and enjoy!
Notes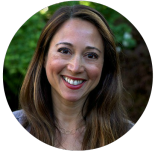 Remember to tag me on Instagram if you try the recipe.