Recipes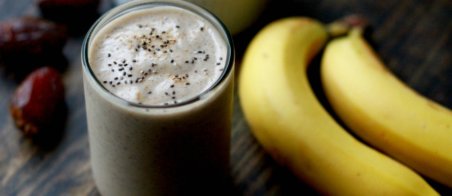 Palm Springs Date Shake
If you've ever been to the Palm Springs area, you know about date shakes. So yummy, but they're often made with ice cream, and are high in refined sugar.
This recipe takes inspiration and sweetness from natural dates, and gets its creamy richness from cashews. The result is a deliciously dairy-free concoction that's rich in fiber (from the dates, chia seed, and flax seed), high in protein (cashews, flax, chia), and big on creamy, vanilla flavor.
Ingredients
1/2 cup of raw cashews (soaked overnight, then drained and rinsed)
2 cups of filtered water
1/4 cup of medjool dates (soak for a few minutes in warm water if they're tough or dry)
2 cups of frozen banana, sliced or in chunks
1 cup coconut water, frozen into ice cubes
1 teaspoon vanilla extract
¼ teaspoon ground nutmeg
1/4 teaspoon cinnamon
1 tablespoon of whole chia seed
2 tablespoons of ground flax seed
Directions
Step 1

Place ingredients into blender, adding frozen fruit and ice last.

Step 2

Process until creamy and smooth.

Step 3

Add water a quarter-cup at a time if you want a thinner consistency. Serve immediately or store some in fridge for later. Salud!
Notes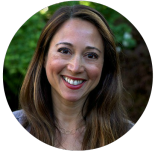 Remember to tag me on Instagram if you try the recipe. I'd love to know how you like it!