Recipes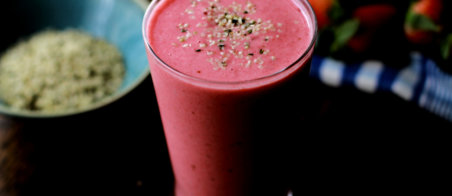 Strawberry Hemp Smoothie
This recipe is all about pampering our skin.
But not at the spa! Or with a fancy serum. We're prettying up our skin with a special breakfast blend, a luscious Strawberry Hemp Smoothie.
Here's the deal: strawberries are really high in vitamin C — in fact, one serving of about 8 berries has more vitamin C than an orange.
Vitamin C, of course, is really good for your immune system.
But here's something you might not know: vitamin C is important for the repair of all tissues in the body, and it also supports collagen production in the skin. Collagen is the protein in our bodies that provides structure to the skin and other connective tissue. The problem, however, is that collagen production can decline as we get older. That's when the fine lines and wrinkles start showing up.
Here's the good news, though. Vitamin C from strawberries and other vitamin C-rich foods can help boost that collagen production, even as we age.
So get your glow on from within — and blend up this delicious strawberry smoothie for breakfast sometime soon. Cheers!
Ingredients
2 cups filtered water
1/4 cup hemp seed
2 medjool dates, soaked in water for about 5 minutes to soften
1 teaspoon vanilla extract
2 cups frozen strawberries
1 banana, frozen and in chunks
Directions
Step 1

Add all of the ingredients to a high speed blender, adding the frozen fruit and ice last. Blend until smooth and creamy, using the blender tamping tool if necessary.

Step 2

Serve, and garnish with a big pinch of hemp seeds if desired.
Notes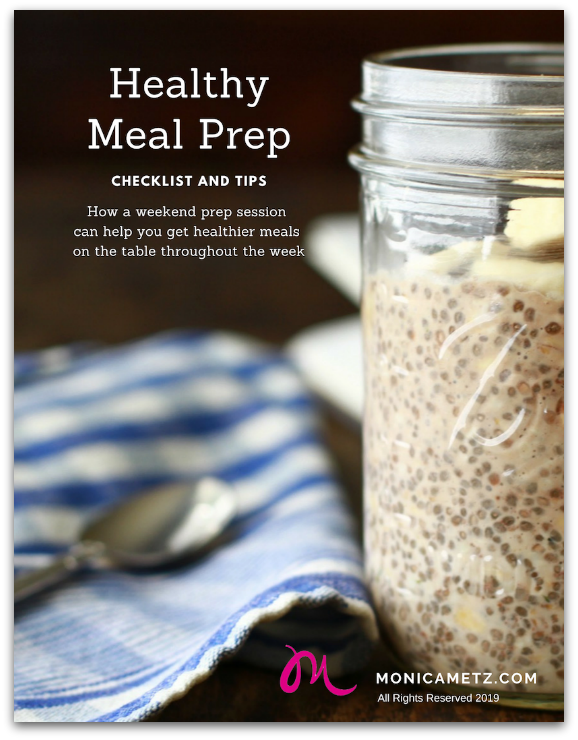 Need some extra help with healthy meal planning? Check out my fun freebie, the Healthy Meal Prep Guide.
This free PDF is downloadable/printable and includes:
 Shopping and meal prep strategies.
 A blank meal planning template.
 Sample meal plans.
 Downloadable and printable shopping list.
 Weekend prep session checklist.
Ready to download the guide? Great!