Last June, I had the privilege of attending the 2013 NBA Championship series, where my family and I helped cheer our favorite team (the Miami HEAT) — and our favorite coach (my brother, Erik) onto victory as back-to-back World Champions.
We ended up staying in a hotel for over three weeks, which meant a lot of time away from my regular routine. The workout classes I usually attend, homemade meals, my daily green smoothies, and a regular sleeping pattern — those were all on temporary hiatus. I was committed to staying healthy while on the road, though, so I lived on kale salad from the Whole Foods deli counter, drank plenty of water, and actually used the workout clothes I brought with me (here's the post I wrote about it: 5 Road Tested Tips to Avoid Gaining Weight While Traveling). Of course, there were plenty of indulgences along the way, but taking my healthy habits with me on the road made a big difference in maintaining my weight and dodging colds.
For today's post, I checked in with some of my favorite road warriors. Many of you travel for your work — or will be vacationing throughout the winter and on spring break. Here are some experts' tried-and-true tips for staying healthy while away from the comforts and convenience of home.
Sadie Lincoln
Founder of barre3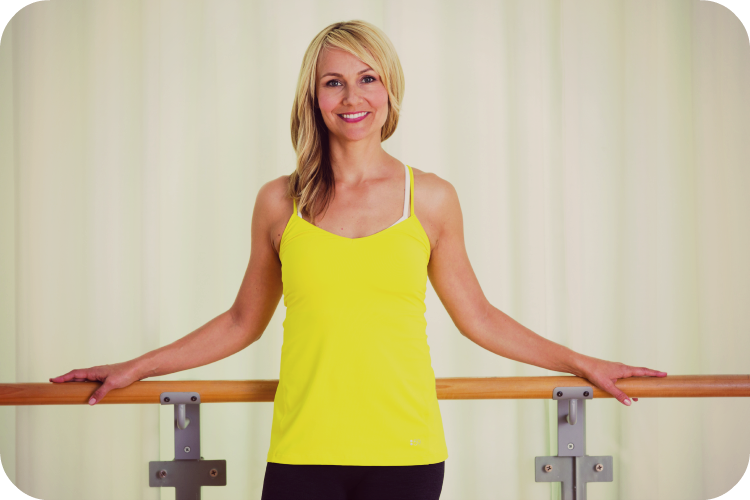 Whenever I'm traveling, I exercise in 10-minute segments throughout the day. Ten-minute workouts are not only convenient and doable, they're an effective way to boost your metabolic rate. Have you heard of the afterburn? During exercise, your metabolism increases, burning more fat and calories as your heart rate elevates and your muscles work. Your metabolism stays elevated for hours after you finish exercising.
You burn the same amount of calories doing four 10-minute workouts as you do in a 40-minute workout, but if you do 10-minute workouts throughout the day, you get the benefits of the afterburn all day long. Even better, by moving every few hours, you'll stay energized (fighting jet lag) and alleviate sore muscles that tighten after long periods of sitting. Give this approach a try with the barre3 10 to Go program, designed for busy travelers.
Also, I never travel without the barre3 Core Ball. Not only is it an effective prop that we use to shape and tone the body in studio and at home, it's a great travel companion too. The ball easily inflates/deflates, and I use it on long flights behind my mid-back to support the lumbar spine. Try it, and I bet you'll be standing taller and moving more fluidly in your body after your next long travel day!
(Note from Monica: For more on Sadie, check out her fun "cocktail dress" workout, posted on FabFitFunTV!)
Linda Spaulding
Wellness Manager for the Airline Industry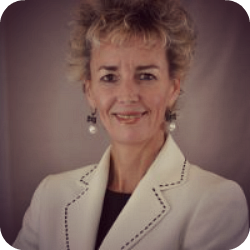 Tip number one: "BYOS" — Bring your own snacks. That will ensure you have items you know will give you good energy.
My second most important tip is: Bottoms Up! (with water.) This helps ease water retention, keeps immune system boosted, helps joints stay more mobile and keeps your body running "on-time." I usually tell people to avoid drinking carbonated beverages while in flight. Things tend to expand in the cabin's pressurized air, and drinking carbonated beverages can cause gastrointestinal distress and bloating.
Third: the nose "knows." Keep your sinuses moist with saline solution to reduce the chance of sinus problems.
My fourth tip involves moving your body — move it or lose it. Move whenever you can: before, during and after the flight. Walk during layovers, take some laps on the plane, or even "dance" in your seat. This will help keep circulation moving, and it also decreases the chance of getting stiff. Incorporating movement will also help getting a better night sleep while in different time zones.
Lastly, it's important to check in, and then "check in" with you. After you check into your hotel room for the night, take some time to do light stretching or breathing exercises before you sleep. This is a good way to see how you're doing, decrease stress, and help prepare for another great day on the road.
Erik Spoelstra
Head Coach, Miami HEAT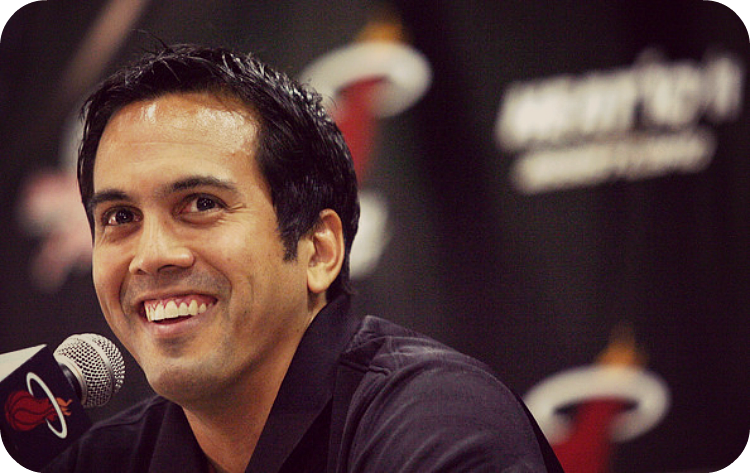 I've really changed my on-the-road habits over the last several years, and it's made a huge difference in my energy level.
Pizza, chicken wings and burgers used to be my go-to, but now I usually stick with salads, chicken and fish. I make sure I fill up on vegetables so I won't be tempted by junk food or other unhealthy food choices.
I'm also a big fan of green smoothies. For longer trips, I'll take my Nutribullet with me. Then, I'll ask the hotel for some fruit and spinach so I can make my own smoothie in my room.
Another thing that's made a big difference is that I really make an effort to maintain my regular workouts while on the road. I'm often tempted to skip them — it's easy to tell yourself you don't have time for exercise — so I "trick" myself and say I only need to work out for 20 minutes. After all, who can't fit in a 20-minute workout?
But once I'm at the hotel gym, I find I'm more motivated, and the 20-minute workout usually turns into a 40-minute workout. Maintaining my workouts is essential for dealing with jet-lag and keeping my energy up during the long NBA season.
Mark Hyman, M.D.
Practicing Physician and Functional Medicine Expert; New York Times Bestselling Author
For today's final set of tips, I thought I'd share this video of Dr. Mark Hyman discussing why it's necessary to have your Emergency Food Pack. It's a helpful strategy for everyday life, and especially when traveling.
Speaking of Dr. Hyman, I've been invited to participate in a detox program featuring his new book, The Blood Sugar Solution 10-Day Detox Diet. The detox starts later this month. I'm super excited and also a little nervous, as well as very grateful for the opportunity to learn some strategies that will ultimately help me support my clients as they learn how to live healthier and happier lives. Stay tuned — I'll have more details as I go through the detox.
In the meantime, I hope you have found these travel tips helpful. Do you have any tips to share — favorite plane snacks, road workouts, etc.? If so, please post a comment below — I'd love to hear from you!
For more healthy recipes and lifestyle tips, sign up for my newsletter — it's free!