Recipes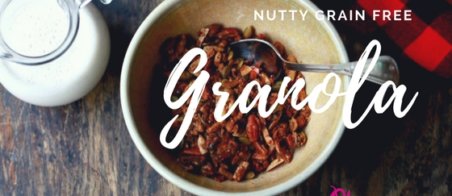 Grain free granola
Some people have a really hard time digesting grains. So, I created a grain-free version, which uses coconut flakes instead of oats.
This granola delivers a tasty blend of nuts and seeds — pretty much everything I have in my pantry! The high nut content makes this a pretty rich recipe, so please enjoy in small amounts — such as a half-cup with your favorite plant milk.
Or, sprinkle it over a chia seed pudding or oatmeal.
You can even sprinkle the mixture over a salad made with fresh greens, sliced apple, and a simple balsamic vinaigrette.
Ingredients
1 cup unsweetened coconut flakes (large flakes are best here)
1 cup raw pecans
1 cup raw walnuts
2 cups slivered raw almonds
1/4 cup hemp seed
1/4 cup chia seeds
1/4 cup ground flaxseeds
1/4 cup roasted unsalted pumpkin seeds
1 1/2 tsp ground cinnamon
1/4 tsp of sea salt
3 Tbsp coconut oil
1/3 cup pure maple syrup
OPTIONAL: 1/4 cup dried blueberries. If you want to get fancy, try goji or golden berries
Directions
Step 1

Preheat oven to 325 degrees F, and position a rack in the center of the oven. Line a baking sheet with parchment paper (you might need two, depending on the size of your pan).

Step 2

In a large mixing bowl, combine the coconut, nuts, chia seeds, flax seed, hemp seed, pumpkin seeds, cinnamon, and salt.

Step 3

In a small saucepan over low heat, warm the coconut oil and maple syrup. Keep warming until the coconut oil melts. Give the mixture a stir, then pour over the dry ingredients. Mix well, until the nuts and seeds are well coated.

Step 4

Spread the mixture evenly in a thin layer onto a large baking sheet (you might need two pans). Bake for 20 minutes.

Step 5

Increase heat to 350 degrees F, and bake for another 5-8 minutes, or until the granola turns golden brown. Watch the granola carefully, so it doesn't burn.

Step 6

Once the granola is visibly browned, remove from the oven and let cool completely.

Step 7

Store in a container with an air-tight lid. It should stay fresh for 2-3 weeks.
Notes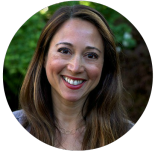 Remember to tag me on Instagram if you try the recipe.