Recipes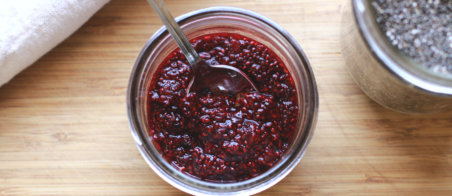 Mixed Berry Chia Jam
Oh my goodness, you guys.
This jam is the JAM!
It's insanely easy, and equally delicious.
You get all the down-home goodness of fresh jam, without all of the hassle and sterilization that comes with home canning. This recipe uses way less sugar than what you'd find in store-bought jams. Plus, you can use frozen berries!
Because this is a quick-jam, it'll only keep in the refrigerator for 4-5 days. However, it probably won't last that long after you figure out how great it tastes on toast, as well as in sandwiches, oatmeal, overnight oats, and coconut yogurt parfaits.
Ingredients
2 1/2 cups of frozen mixed berries. I like to use a 50/50 combination of blackberries and raspberries.
2 tablespoons of honey (use more or less, to taste)
a big pinch of lemon zest OR 1 drop of edible lemon essential oil
1 teaspoon fresh lemon juice
IF YOU WANT TO GET FANCY: add a teaspoon of culinary rose water
2 tablespoons chia seeds
Directions
Step 1

Heat a small saucepan or pot over medium heat. Add the mixed berries, honey, lemon zest (or edible essential oil), and lemon juice. Cook for about 5-8 minutes, until all of the berries are thawed and the sauce is starting to thicken. Stir occasionally, crushing the berries with the back of a spoon.

Step 2

Remove the pan from the heat. Stir in the chia seeds. Stir well to combine and return the pan to low heat, cooking for about 2-3 more minutes, stirring occasionally. After a few minutes, the addition of the chia seeds will yield a thicker, more gelatinous mixture.

Step 3

Let cool, then store in an airtight container in the fridge for 4-5 days. Enjoy on toast, or stir a spoonful or two into your oatmeal or favorite plant based yogurt. I love the Coyo brand — it tastes amazing with this jam!
Notes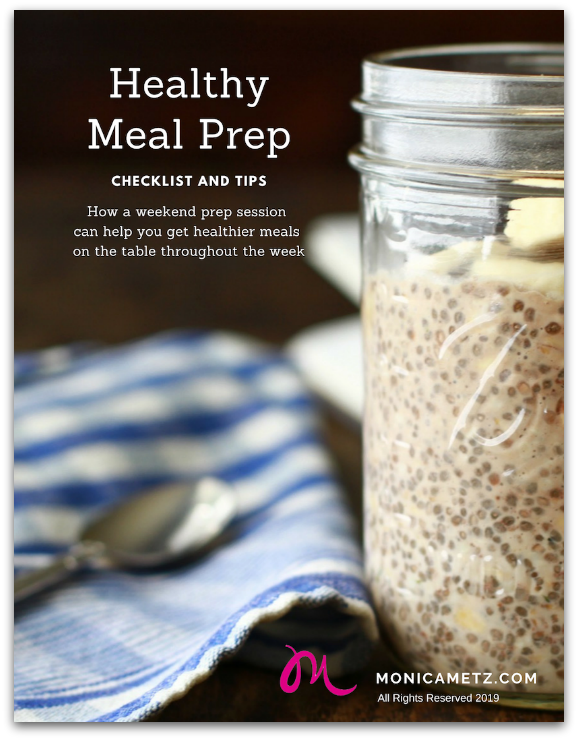 Need some extra help with healthy meal planning? Check out my fun freebie, the Healthy Meal Prep Guide.
This free PDF is downloadable/printable and includes:
 Shopping and meal prep strategies.
 A blank meal planning template.
 Sample meal plans.
 Downloadable and printable shopping list.
 Weekend prep session checklist.
Ready to download the guide? Great!