Recipes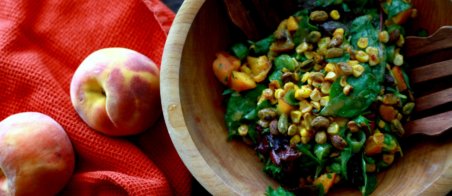 Summer Salad with Peaches, Spicy Corn, and Snap Peas | Dairy free, GF, Vegan
This is my favorite farmers market-inspired salad — perfect for when peaches and other stone fruit start showing up.
I love to add fruit to salads, and I especially like how the peaches pair with the crunch and subtle sweetness of snap peas. Fresh corn is sautéed with paprika to add a layer of smoky, savory deliciousness.
This recipe is inspired by this recipe from Sprouted Kitchen.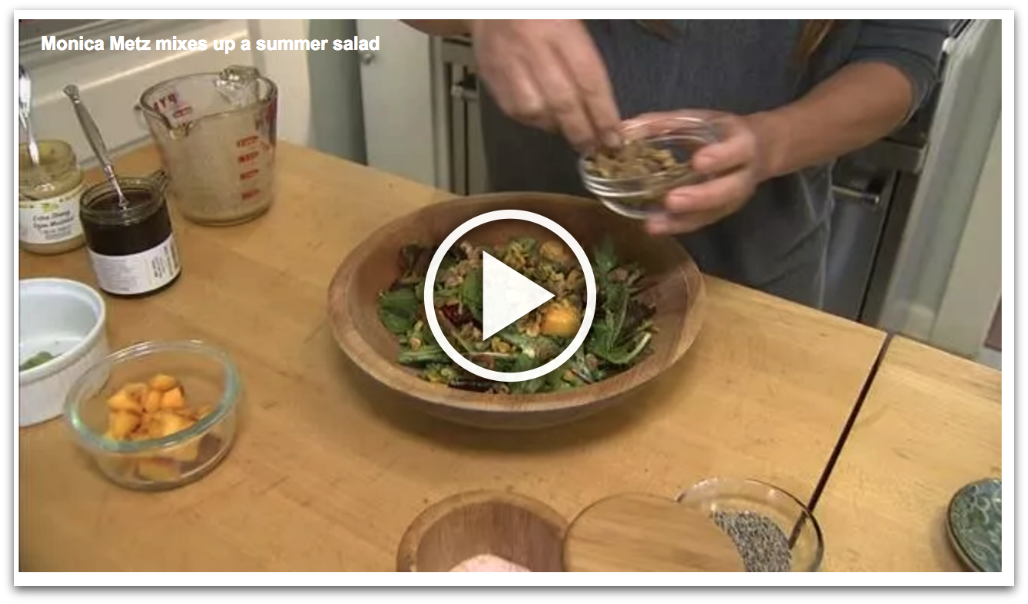 Ingredients
2 teaspoons avocado oil
1 ear of organic corn, husk removed
1/2 teaspoon smoked paprika
4 cups of red and green leaf lettuce — rinsed, spun dry and torn into bite size pieces
4 cups of clean baby greens — I buy mine in bulk at the farmers market or grocery store (less expense, and no plastic clamshells to recycle)
handful of roughly chopped cilantro
1 ripe peach (or nectarine), diced (I don't bother with peeling because I like the extra fiber)
1/2 cup roasted pistachios, plus more for garnish
1 tablespoon fresh lemon juice
1 tablespoon sherry vinegar
1/2 teaspoon granulated garlic
1 teaspoon honey, or 2 drops of liquid stevia
1 teaspoon dijon mustard
2 tablespoons extra virgin olive oil
1/2 cup crumbled plant-based ricotta (such as Kite Hill)
1 cup snap peas, ends trimmed and sliced into 1/2-inch pieces
sea salt and pepper
Directions
Step 1

First, prepare the corn. Cut the corn kernels away from the cob, and remove any strands of corn silk. Then, In a small pan, heat the avocado oil over medium high heat. Add the corn kernels to the hot pan with a sprinkle or salt and the smoked paprika. Sauté, only moving once or twice so the edges char, for 2 minutes.

Turn off the heat and let the corn cool completely. You don't want to use warm corn, or the salad greens will wilt and get mushy.

Step 2

While the corn is cooling, prepare the salad dressing. In a small bowl or measuring cup, whisk the lemon juice, sherry vinegar, garlic, mustard and a pinch of both salt and pepper. Then, stream in the olive oil while whisking. Keep stirring until the mixture is emulsified.

Step 3

When ready to assemble the salad, add all of the greens, cilantro, diced peach, snap peas, half of the pistachios, and cooled corn. Toss the ingredients with enough dressing so that the leaves are lightly coated.

Step 4

Sprinkle the salad with the remaining pistachios and the crumbled plant based ricotta (if using), and serve immediately.
Notes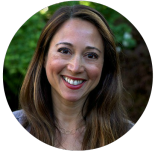 Remember to tag me on
Instagram
if you try the recipe. I'd love to hear from you!