Recipes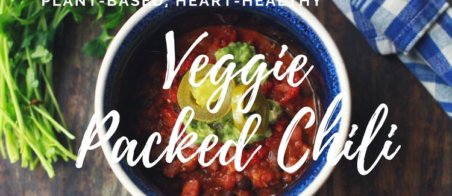 Veggie Packed Chili
This recipe is one of my most popular… and it's extremely family friendly!
The best part: the kiddos (or other picky eaters) will have no idea how many vegetables you're sneaking into their dinner.
This chili is hearty and satisfying. It's full of protein as well as heart-healthy fiber from the beans and veggies.
Ingredients
2 tablespoons avocado oil
1 large yellow onion, chopped
½ cup carrot, chopped
2 cloves garlic, minced
1 package of tempeh or 3 cans of white beans (drained) — or 1 package of tempeh, and 2 cans of beans
1 cup zucchini, chopped
1 cup cauliflower, chopped
1 cup diced button or shiitake mushrooms
(1) 24-ounce jar of Rao's Marinara Sauce (or other brand that doesn't include sugar or preservatives)
2 teaspoons cumin
1 ½ teaspoon dried oregano
¼ teaspoon cinnamon
1 tablespoon unsweetened cocoa powder (cacao)
2 bay leaves
2 tablespoons chili powder (use a mild blend to make it family friendly)
1 teaspoon of sea salt and a few grinds of pepper
1-2 cups of low sodium vegetable broth
Additional sea salt and black pepper to taste
To garnish: chopped red onion, avocado chunks, chopped cilantro, lime wedges, hot sauce, etc.
Directions
Step 1

Heat the avocado oil in a large pot or Dutch oven. Add the onion, and sauté for 10-15 minutes, until the onion is tender and starting to brown.

Step 2

Throw in the garlic and cook for about a minute, stirring. Then, toast the spices: add the spices and cacao powder to the pot, and stir well, until the onions and garlic are coated with the spices.

Step 3

If using tempeh crumble it into the pot and sauté until slightly browned. If you're only using beans, skip this step.

Step 4

Add in the carrots, zucchini, cauliflower, mushrooms, marinara sauce, bay leaves, salt, pepper, and 1 cup of the broth.

Step 5

Bring to a boil, then reduce heat and simmer for 30-40 minutes, stirring occasionally. Add extra broth for a thinner consistency if desired.

About 20 minutes into the cooking time, add the beans and stir well.

Step 6

After the chili has been simmering for about 40 minutes, discard the bay leaves and adjust seasonings for salt and pepper.

Step 7

Ladle into bowls and serve with chopped red onion, avocado chunks, chopped cilantro, lime wedges and hot sauce (we like Cholula).
Notes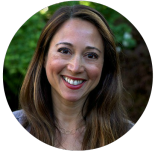 Remember to tag me on Instagram if you try the recipe.