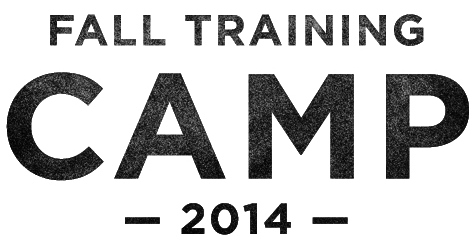 Fall Training Camp [28 days of nutrition coaching, recipes and Pilates workouts] is just around the corner, and I'm so excited to kick things off and help people get back on track after summer's indulgences and vacations.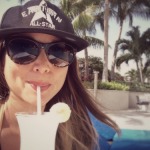 As a warm-up for Camp, I've been using myself (and my husband!) as a guinea pig to test some recipes and lifestyle practices in recent weeks — and I'm excited to share that I'm already feeling more energetic, lighter on my feet, and more empowered than a few weeks ago.
I mean, I love summer and parties and truffle fries as much as everyone else, but it was time to get off the party train, if you know what I mean!
Anyway, I've been fielding some great questions about the program, and thought it would be helpful to share these with everyone in a handy FAQ (below). 
And, since I'm no stranger to procrastination… I'm including an EARLY BIRD OFFER for people participating in the Portland version of the program.
EARLY BIRD OFFER
The first 10 people who sign up for the Portland Camp this week — before or on this Friday, September 19 — will receive a 60-minute, private nutrition coaching session with me.
The standard program includes a 30-minute session, which is a great start — but our time together can definitely go by quickly! This special offer is for people who really want to dive deep during their private session, and who want time for extra questions and discussion.
And since the people signing up for the Portland Camp live here in town, then we can have our session right in my Pearl District office, or by phone if that's more convenient.
And now… for your questions:

Q: I'm traveling the the first week of October — can I still participate? 
A: Absolutely! The first week of Camp will be kind of a warm-up for Weeks 2 and 3, when we'll be in full-on "clean living" mode. I designed the nutrition part of the program specifically to give us a week to gradually transition away from the foods we'll omit in Weeks 2 and 3. That means Week 1 will be spent learning about which foods can potentially harm or heal, and we'll also start weaning ourselves off caffeine, refined carbs, sugar, dairy and alcohol.
Q: Why is the first week a partial detox?
A: Having both led and completed other detox programs in the past, I know that some people need a little more support when it comes to weaning off caffeine, refined carbs, etc. I also think trying to make all of those changes overnight can be overwhelming, both mentally and physically. Fall Training Camp is designed to be just as effective, as well as more comfortable than "cold turkey" type programs. I'm also confident the program will help you achieve long-term success once Fall Training Camp is complete.
Q. What if I have business travel, events or social functions during Fall Training Camp? 
A. Fall Training Camp is designed to help you live a healthier lifestyle in spite of the "real world" and the challenges that come with trying to eat healthy on the road or at social functions, while under deadline, etc. The program materials — as well as the weekly conference calls and private Facebook group — will provide extra guidance and support around trying to eat and live healthy when you're away from your regular routine.
Q. I'm a vegetarian (or vegan). Can I do Fall Training Camp?
A. Yes! The meal recommendations and recipes will be plant-centered, and will include protein options that include nuts/seeds, tofu, tempeh, chicken, fish, or, on occasion, grass-fed beef.
Q. I've never done Pilates. Is that a problem?
A. Not a problem at all! In fact, Fall Training Camp is a great time to introduce some new activities into your fitness regimen. The Pilates workouts are designed so that you can do them at home — or on a mat at your gym if you prefer. If you're accustomed to strength training or heavy cardio workouts, Pilates will provide a powerful complement to what you're already doing.
Have any other questions? Feel free to email me at monica at monicametz dot com.
Full details about Fall Training Camp are available here. 
What are you waiting for?
Registration is open from now through Saturday, September 27, 2014 — and the early bird offer for Portland campers ends this Friday, September 19. 
Ready to register now?
To register now, just click on this link and select the option you want (Miami, Portland or Digital) under the drop-down menu for "Which Contract or Package would you like?"

Hope to see you in Camp later this month!