Treat Yourself to a Healthier 2017
Many of my clients are telling me that while they do well while actively engaged in a 21-day program, they need additional support when they return to the "real world."
Their wellness goals extend beyond what can reasonably be accomplished during 21 days, and they want more support for that journey.
That's why I'm so excited to announce the expansion of my seasonal 21-day program into a major year-long program: The Camp Kale Annual Pass!
This is the perfect option for anyone who does 2 or more of my programs throughout the year — you get a year of support for less than the price of 2 of my regular programs!
Here are the details…
Camp Kale Annual Pass — January – December, 2017. This program is designed for maximum guidance, support and and more personalized coaching. The annual pass includes:
Access to all 4 major cleanses (winter, spring, summer, fall)
6+ guided challenges (5-day themed challenges during the non-cleanse months)
4 new recipes each month
Monthly Masterclasses — the topics will be driven by what you want to hear about most
Masterclass Recordings
4 private coaching calls throughout 2017 (30 minutes each)
Email coaching and content: each weekday during the major programs, and once a week when we're not doing a major program.
Sign Up Now — Our First Cleanse Starts January 22!
I'm currently offering this program for $379 for the whole year. That's right. All of 2017!
In other words, you get 12 months of my guidance and support for less than $32/month.
New: Monthly Payment Plan Available
I'm also offering an all-new payment plan. You can choose to pay in full, or do 12 monthly payments of $39.
Either way, you'll be getting 12 months of support for less than $40 per month. That's less than a 3-day juice cleanse… or 2 fancy restaurant salads… or a few drop-in yoga or barre classes!
Not Ready for an Annual Pass?
I totally get it if you're not ready for an annual commitment. That's why you have the option of signing up for the Camp Kale Winter Session only.
Sign up today, and at least you'll have a plan in place for the new year. This will help anchor you in the weeks ahead.
The Camp Kale Winter Session takes place from January 22- February 11, 2017.
This winter, I'm offering two options for the Winter Session:
Individual registration: $159 for the 21-Day Program.
Party Posse: Back by popular demand… sign up with 3 of your party pals for only $119 per person.
Questions?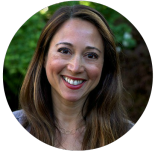 I'd love to help you with your health-related goals for 2017.
If you have any questions, please reach out to me at .
If you want to join us, please sign up soon — registration closes Friday, January 20, 2017 at 9 PM Pacific time.