Happy Friday! This is the first installment of my Friday Faves series, where I'll be sharing some of the tips and tools I've been loving lately.
I'm hoping this weekly behind-the-scenes peek will inspire you to incorporate some of these practices, ingredients or products into your own wellness journey.
#1: Chocolate Hazelnut Energy Bites
This week, I tested and shot video for some new recipes for More Good Day Oregon. And I have to say, these No-Bake Chocolate Hazelnut Energy Bites take the cake —  or, after-school snack, as the case may be. We'll be featuring this recipe on Monday's show (August 28), so be sure to tune in at 9AM PDT on Fox-12 Oregon as I make this recipe step-by-step.
I tested these on my boxing buddies earlier this week, and they gave the recipe a big thumbs-up. These energy bites are fudgy, chocolatey, plant-based, and protein-rich — perfect for pre- or post-workout… or for back-to-school lunch boxes.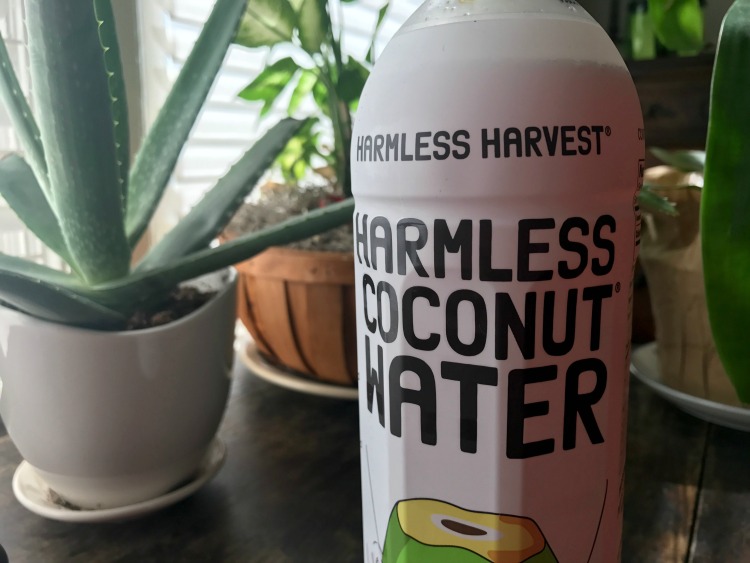 #2: Harmless Harvest Coconut Water
I love coconut water right out of the coconut. But let's face it, I don't have a Coco Jack, and it's really scary opening a young Thai coconut with a butcher's knife!
Mostly, I use coconut water in smoothies or smoothie bowls. But sometimes, if I'm anticipating a super sweaty workout, then I sneak some in my water bottle so I won't get a dehydration headache halfway through class.
Harmless Harvest is a bit more expensive, but I like it because it tastes just like coconut water straight from the source. And I like HH's commitment to fair trade, and organic/sustainable agriculture. Sure, it costs a bit more, but I only use a few ounces at a time, and I feel like it's totally worth it. I'll be sharing a recipe using this coconut water in the next few weeks: stay tuned for the Mango Matcha Smoothie Bowl!
#3: Rich Roll Podcast: Jon Gordon
My friends and clients won't be surprised to see Rich Roll Podcast make this list. They know I'm a huge fan of both Rich and his wife Julie Piatt, and that I hope to make it to their Plantpower Italia retreat next year.
I especially liked this week's podcast episode with bestselling author and speaker, Jon Gordon. It was fascinating to hear the story of his early days as a writer and speaker — and the leap of faith he took when leaving his career in tech and the restaurant industry.
Years later, Jon has published 17 books, and is a leadership consultant to big brands such as the Los Angeles Dodgers, Atlanta Falcons, Southwest Airlines, and Clemson Football. And my brother, Miami HEAT head coach Erik Spoelstra.
I'm a sucker for stories about people who leave corporate life to do what they love… especially when what they seek is writing. Jon Gordon writes his books — bestsellers, mind you (i.e., The Energy Bus) — in 3 1/2 weeks. That's focus. Thanks for the inspiration, Jon!
Also… at the end of the podcast, Rich and Jon talked about Jon's take on diet, and how he believes it can affect athletic performance… and injuries. Hope he and Rich talk more about this the next time he's on the show.
That's it for this week's Friday Faves. Happy weekend!