Healthier Sweet Treats: the Video
Healthier sweet treats. Is there such a thing?
Why yes! This week's video covers my recipe for Cranberry Coconut Bliss Bites, my latest healthier sweet treat. To see me make this recipe step by step on More Good Day Oregon (Fox-12 Oregon), please click on the video graphic below.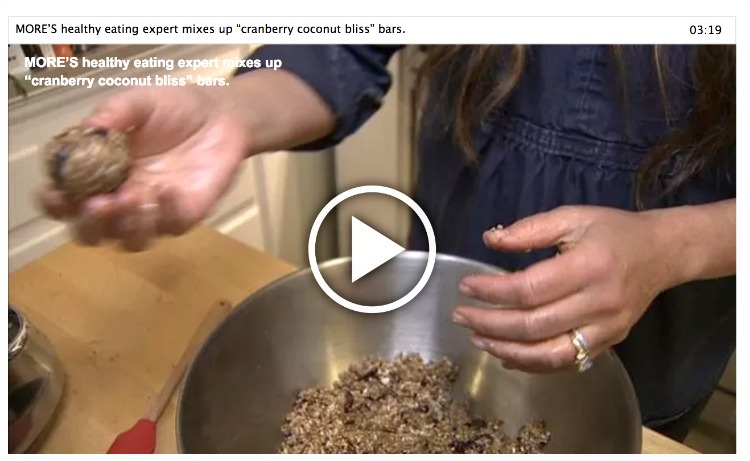 Let's talk about snacks, today, shall we?
Healthy snacks — and healthier sweet treats — that is.
Clients are often asking me: is a KIND bar better than a CLIF bar?
Or, are gluten free crackers better than regular crackers?
So here's the deal: homemade snacks are the way to go.
And they don't even have to be "made," right? I believe super simple snacks such as a few apple slices — or a handful of berries — are truly the best. Fresh fruit is hydrating, and full of antioxidants to heal and balance the body. Plus, fresh fruit is full of fiber to counterbalance the natural sugars — and prevent a sugar spike. And lastly, the fiber will help keep your digestive system happy.
However, sometimes you need more than a few apple slices or some berries.
Let's say you're headed out for a long, hard workout. Or you just finished one.
Or, let's say you're looking for something more substantial for your kiddo's lunchbox.
That's where energy bites can come in handy.
They're extremely simple to make — no baking required. And, they're very portable — easy to tuck into your gym bag for pre- or post-workout energy.
Healthier Sweet Treats: Energy Bites
I've shared a couple recipes in previous posts — such as my Almond Butter Chickpea Energy Bites (yes, chickpeas!).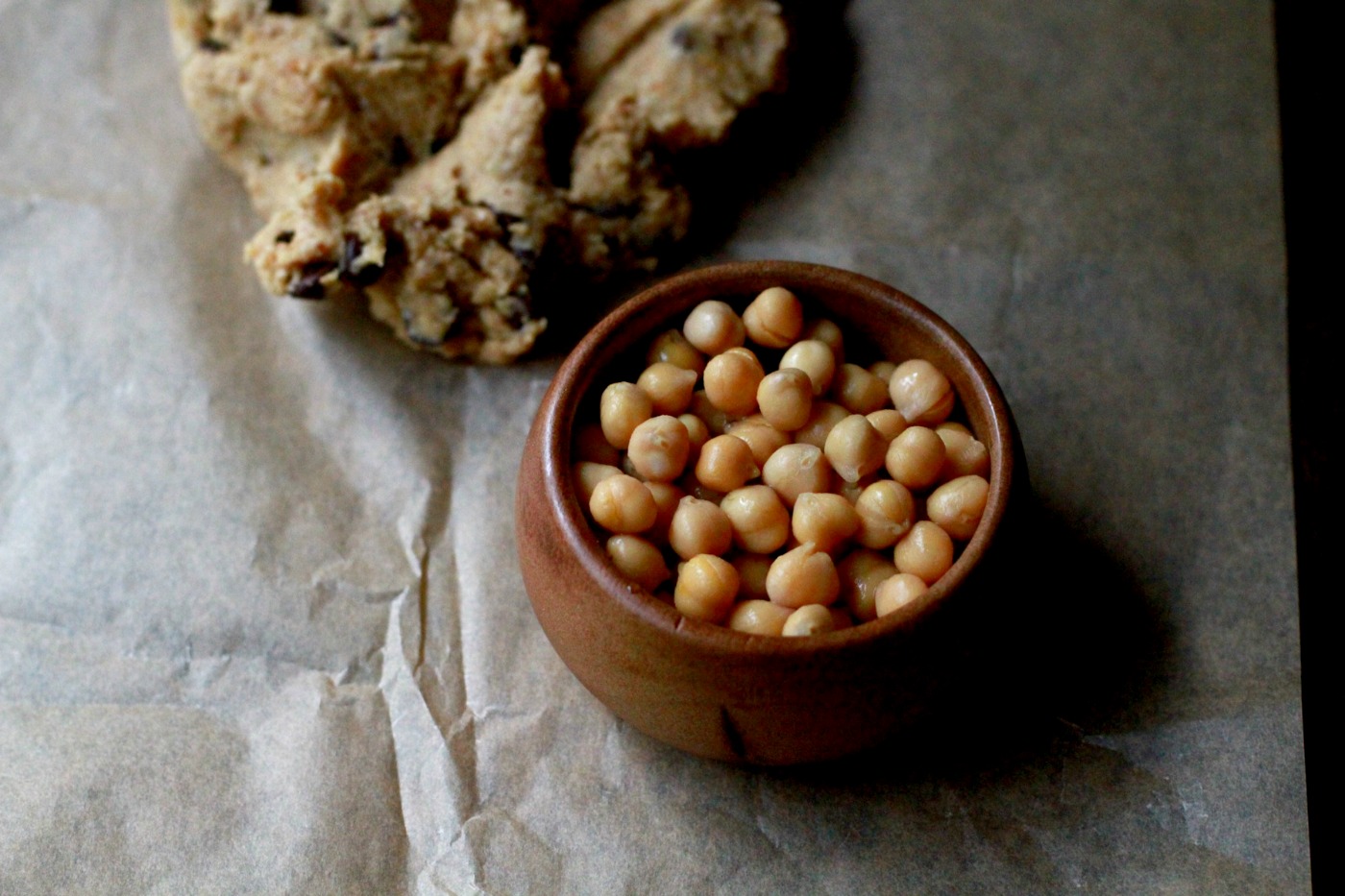 And, these No-Bake Chocolate Hazelnut Energy Bites.
And today, I'm offering a fruit-inspired version that doesn't include chocolate. Which means it has less of a candy-like vibe, which can be a nice alternative when you're trying to minimize refined sugar.
Cranberry Coconut Bliss Bites
These little gems are naturally sweetened with medjool dates, cranberries, and coconut. And they have a good dose of healthy fat from some unsweetened almond butter.
Plus, these Cranberry Coconut Bliss Bites include my favorite power trio of seeds: hemp seed for protein, chia seed for fiber, and flax seed.
So let's talk about flax seed for moment. They're such rockstars. And here's why…
Flax seeds are known as one of the richest plant-based sources of omega-3 fatty acids. They're also known for their lignan content, which is going to be especially important for the ladies in the house!
Lignans are phytoestrogens that can balance out the effects of the body's natural estrogen. What does this mean for us ladies?
The lignans in flax seed* may help with:
Ease menstrual breast pain.
Extend a woman's menstrual cycle, therefore reducing the number of periods she has over her lifetime so that she experiences less estrogen exposure, and in turn, reduced breast cancer risk.
Reduce blood pressure: in a double-blind, placebo-controlled, randomized trial (the gold standard of studies), foods using flaxseed (muffins, in oatmeal, etc.) were shown to reduce blood pressure more effectively than prescription drugs.
*Source: How Not to Die by Dr. Michael Greger
Pretty powerful stuff, right?
So when you're looking for a small but mighty healthy snack or healthier sweet treat, try making these Cranberry Coconut Bliss Bites.
Your taste buds will be happy.
Your tummy will satisfied.
And the rest of your body will probably be super stoked as well.
Ready for the recipe?
Great! Just click on the green box below. 
Remember to tag me on
Instagram
if you try the recipe. I'd love to hear how it goes for you!