Not ripe. Not ripe. Not ripe.
Uh-oh — almost squishy!
Is it just me, or is that how avocados act when they're at your house?
And what can you do when all of your avocados ripen at the same time?
For example, you could always make a big batch of guacamole.
But don't forget about smoothies!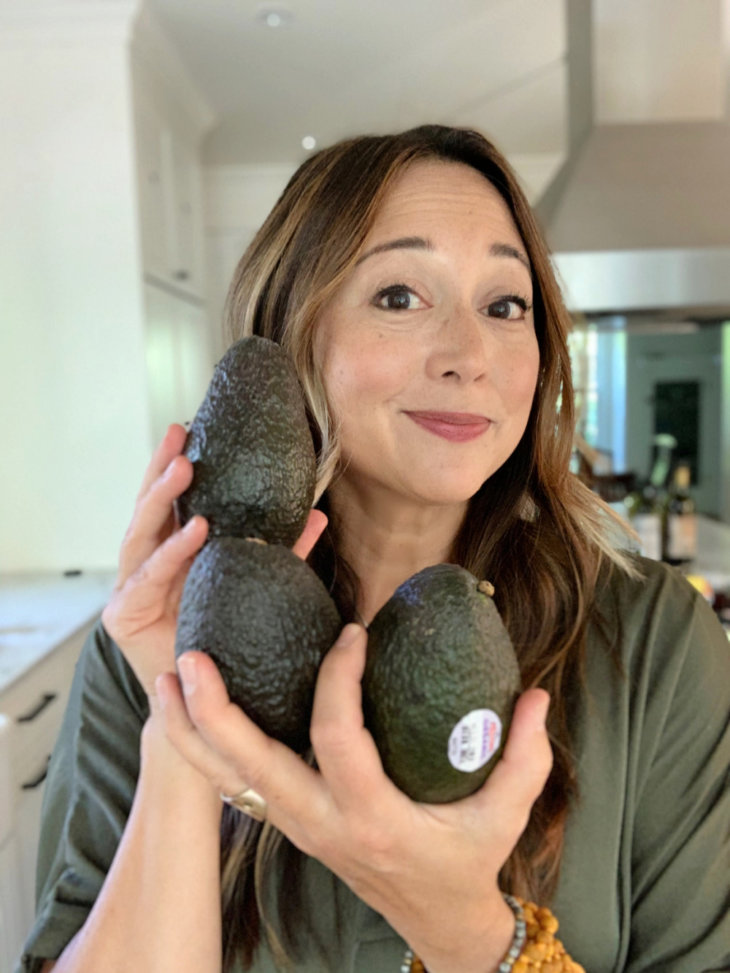 My favorite avocado hack
Here's a fun avocado hack…
When it's raining ripe avocados in my kitchen, I like to chop them up and toss them in the freezer. They freeze beautifully, and then it's so easy to throw a few chunks into any smoothie.
Avocados are full of healthy fat — so they help us absorb fat soluble nutrients. They're also good for prostate health. Who knew?!
Now let's talk about matcha, one of my other favorite healthy green foods.
Matcha powder is made from green tea leaves. I absolutely love to incorporate this antioxidant-packed green tea powder into my daily routine, as a latte… or in this Avocado Matcha Smoothie.
As is my usual, I like to sneak in some extra veggies along the way, so this smoothie also includes some cauliflower rice. You won't even taste the cauliflower — I promise!
What else?
This avocado hack-inspired smoothie includes fresh ginger, lime and coconut milk for that lime-in-de-coconut vibe.
Want to see how I make this smoothie step by step?
Just check out the video below…
Watch the video: Avocado Matcha Smoothie
---
Do you want to eat a more plant based diet — but don't want to go all in?
Get on the waitlist for my new program, Part-Time Vegan — launching summer 2021.