This week's recipe and cooking video is a good one, friend — I'm super excited about sharing this yummy Brussels Sprout and Apple Salad with you.  It's the perfect dish for anyone trying to have a healthier holiday season this year!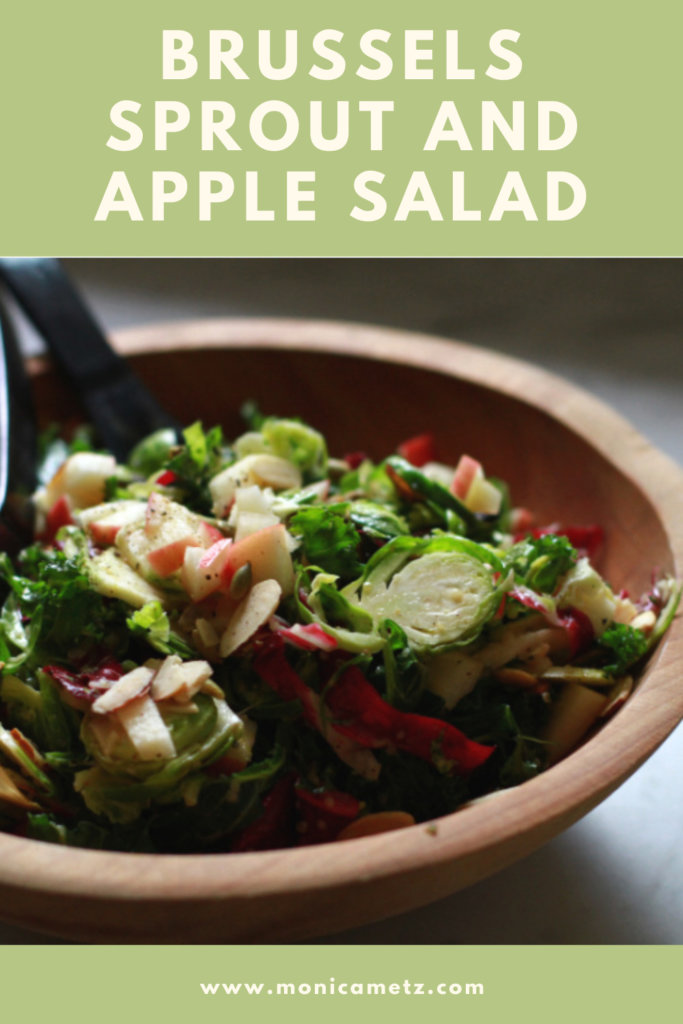 This Brussels Sprout and Apple Salad is a festive harvest salad that's full of seasonal ingredients and powerful nutrients.
To start, we make a simple lemon maple vinaigrette to mellow out the bitterness of the winter vegetables.
BTW, I almost always use the lemon zest of a lemon — I just love that intense lemon flavor, no matter what I'm making!
This recipe also calls for a little tahini — a paste made from sesame seeds — for some creaminess. Tahini, by the way, can be a good source of calcium. You can easily find tahini at most grocery stores, usually in the nut butter section. I personally love the tahini from Seed and Mill, which you can order online.
Now, let's talk about the Brussels sprouts. As you may know, they're naturally low in calories and high in fiber. But they're also a great source of vitamin C, as well as vitamin K which we need for healthy bones and blood clotting.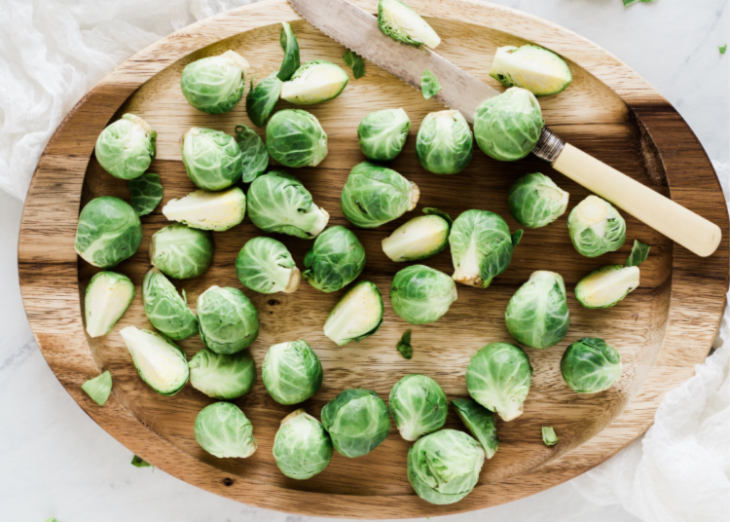 And kale?
Well, we all know kale is the best. A nutritional rockstar.
And radicchio's no slouch either. It's high in vitamin K as well.
To finish, we add toasted almonds and pumpkin seeds for flavor and some healthy fat, as well as hemp seeds for protein. And then we add some apple and dried cranberries for sweetness.
I hope you enjoy this Brussels Sprout and Apple Salad, and that it helps you get some healthy food on the table this holiday season!
Wishing you peace, love, and broccoli,