I've been having a lot of fun as the new healthy living expert for the More Good Day Oregon show on Fox-12.
My first video segment is about "How to Make a Healthier Smoothie."
Check out the video as I blend up a creamy, delicious green smoothie made with romaine, hemp seeds, peaches, and dates.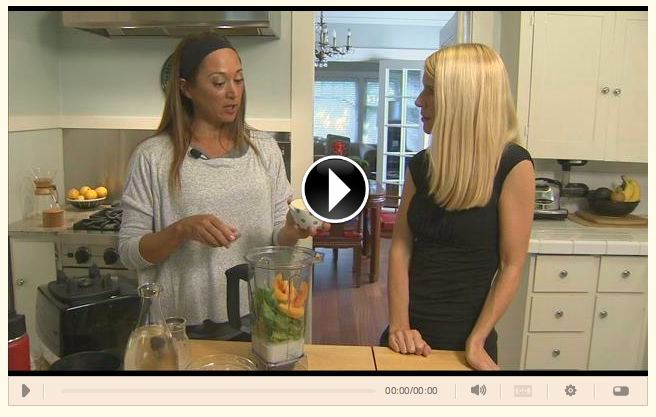 Tasty, right?
If you're looking for the recipe, just click on the link below.