Video: A Healthier Shamrock Shake
This week on More Good Day Oregon, I gave one of my childhood favorites a makeover.
Read below for the inspiration behind this special smoothie — and a link to the recipe.
Why I wanted to make a healthier Shamrock Shake
Confession: McDonald's was everything to me when I was a kid.
How I longed for those tender, salty french fries. And the cheeseburgers that came wrapped in a soft bun, perfectly studded with ketchup-y onion confetti.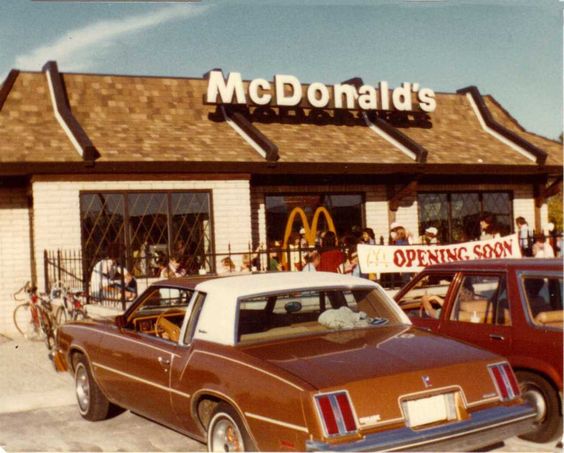 There was a problem, though.
My parents stopped taking my brother and me to McDonald's.
But why? Didn't all parents like to take the occasional night off from the kitchen?
Well, my parents probably did. But they were also in the throes of a serious health kick.
This meant that my brother and I routinely had to endure what my father called health "shakes."
We'd watch, horrified, as he dumped wheat germ and brewer's yeast and lecithin into the blender.
Then there were daily installments of cod liver oil off the spoon. And warmed milk with carob instead of instant hot chocolate mix with mini-marshmallows.
Looking back on this time of my life, I find my parents' dietary practices back then to be both amazing and admirable.
But back when I was a third grader?
Different story.
Because while I was happy that my parents were trying to be healthy, I also realized that their commitment to health food was at odds with my love for McDonald's.
And this was a major problem. Especially in the month of March.
Because in the eyes of a third grader, nothing could have been more magical than eating at McDonald's during Shamrock Shake season.
Maybe this was because I was born in South Bend, Indiana (go Irish!). Or, maybe my Irish roots were coming into play.
Or maybe I was simply brainwashed by the Shamrock Shake commercials that played nonstop during Saturday morning cartoons.
Who knows how those Shamrock Shakes came to cast such a spell over me.
All I knew was that my parents' health kick wouldn't be ending anytime soon (in fact, they're still at it!).
And I recognized, with great sadness, that my love affair with McDonald's — and specifically, with the Shamrock Shake — had to come to an end.
What's in a McDonald's Shamrock Shake Anyway?
Well I still love St. Patrick's Day. Although I'll admit the Shamrock Shake doesn't hold the same appeal it once did.
Especially when you find out what's in it.
As reported by the Huffington Post:
The Shamrock Shake contains four basic ingredients in its modern McCafé form: ice cream, Shamrock Shake syrup, whipped cream and maraschino cherries. Buuuuuuuut if we're being super McThorough about this, it actually contains 54 different ingredients:
Milk, Sugar, Cream, Nonfat Milk Solids, Corn Syrup Solids, Mono- and Diglycerides, Guar Gum, Dextrose, Sodium Citrate, Artificial Vanilla Flavor, Sodium Phosphate, Carrageenan, Disodium Phosphate, Cellulose Gum, Vitamin A Palmitate, High Fructose Corn Syrup, Corn Syrup, More Water, More Sugar, Natural Flavor (Plant Source), Xanthan Gum, Citric Acid, Sodium Benzoate (Preservative), Yellow 5, Blue 1 — ARE YOU STILL WITH US? — More Cream, More Nonfat Milk, More Corn Syrup, More Sugar, More High Fructose Corn Syrup, Contains Less Than 1%: Mono-And Diglycerides, More Carrageenan, Polysorbate 80, Beta Carotene (Color), Natural (Dairy and Plant Sources) and Artificial Flavor, Mixed Tocopherols (Vitamin E) to Protect Flavor, Whipping Propellant (Nitrous Oxide), Cherries, More Water, More Corn Syrup, More High Fructose Corn Syrup, Sugar, Malic Acid, Citric Acid, Natural (Plant Source) and Artificial Flavors, More Sodium Benzoate, Potassium Sorbate (Preservative), Red 40, Sulfur Dioxide as Preservative (Contains Sulfites).
Wondering about the calorie count? Get this: the famed Shamrock Shake also has 820 calories — that's more calories than 1.5 Big Macs, 2 hot fudge sundaes, or 3 Egg McMuffins.
So there's that.
Kind of hard to get excited about Shamrock Shakes once you know the truth.
But I still love the idea of a Shamrock Shake.
So, I got to work in the kitchen…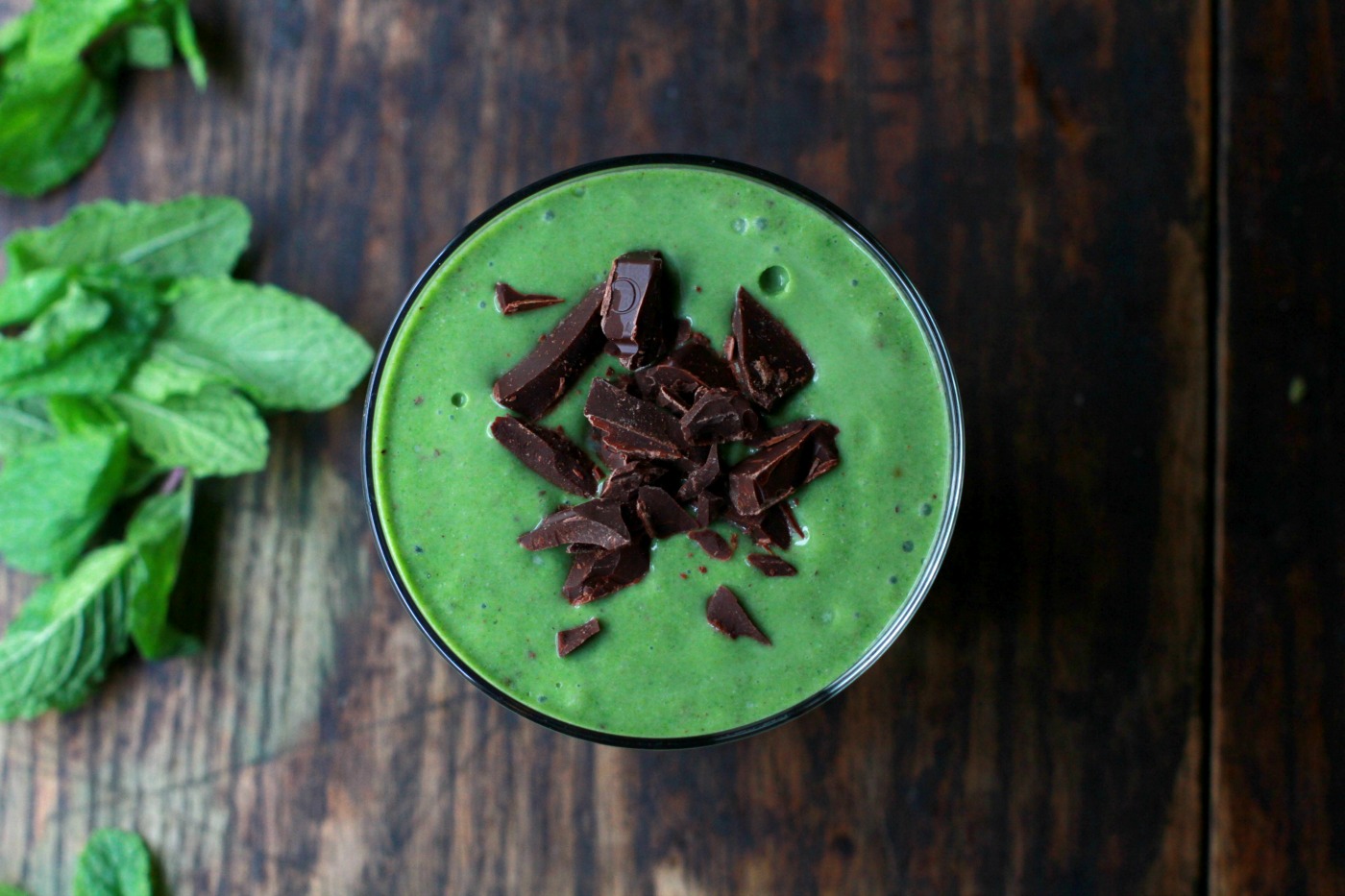 How to Make a Healthier Shamrock Shake
Alas, I've found a healthier way to enjoy St. Patrick's Day.
And guess what? It still involves minty goodness, of course.
Aaaand… dark chocolate.
Today, I'm sharing a new spin on my once beloved Shamrock Shake.
This recipe has less than 10 ingredients — not nearly as many as the McDonald's variety — and you can easily find all of the ingredients at your local natural grocer.
No diglycerides, high fructose corn syrup, or whipping propellant required!
Here's what makes this Shamrock Shake smoothie so special:
It's packed with antioxidants and fiber from the spinach.
You'll get a dose of delicious healthy fat from the coconut milk. Healthy fat helps stabilize your blood sugar, enhance nutrient absorption, and help you feel full for longer.
Avocado gives this shake extra creaminess and nutrients.
For sweetness, we use whole dates instead of refined sugar. The dates also provide extra fiber and minerals.
For the minty flavor, we're using actual peppermint essential oil (therapeutic/edible oils such as the DOterra brand). Or you can use peppermint extract.
This St. Patrick's Day — or any other time of year when you're craving something minty and slightly sweet — I hope you'll hoist one of these special choco-minty smoothies for an energizing and nourishing start to your day.
And may the luck of the Irish be with you this St. Patrick's Day!
For the recipe, please click on the green link below.