Are you trying to get the picky eaters in your family to eat more vegetables? Try this delicious Spicy Peanut Sauce I made during one of my Healthy Eating segments on More Good Day Oregon.
The Inspiration Behind this Spicy Peanut Sauce Recipe
We all know we should be eating more vegetables, right?
But who wants to dig into a bowl of plain steamed vegetables?
Not me!
The key to eating more vegetables is to find a simple preparation that works for your lifestyle and schedule, and then to use spices, condiments, and other flavor boosters to make those vegetables taste good to you.
One of the best ways to add flavor to vegetables is to use a tasty sauce.
This Spicy Peanut Sauce is one of my favorites. It comes together really quickly in the blender — or even using a whisk — and it's extremely versatile. Toss it with gluten free spaghetti or soba noodles, and then add steamed veggies on top.
Or, take it to a party as a dip for sliced carrots, cucumber, and red bell pepper strips.
If you're making this for kiddos, you can reduce the amount of chili flakes — or omit them all together.

Why You'll Love This Recipe
Who needs this recipe?
Well, basically anyone who doesn't have a peanut allergy.
Why do I think you'll love it so much? Here's why: it's…
Easy to whisk together — no blender required, but it does turn out beautifully when blended.
Quick to make — you can whisk it together while your noodles are boiling.
Super family-friendly. If your posse likes peanut butter, they're going to love this sauce.
Good on almost anything. It's tasty on noodles, rice, quinoa, steamed veggies, roasted sweet potatoes — and even as a spread in a veggie-stuffed wrap.
A great pantry sauce. Chances are, you'll have most of these ingredients on hand already.
Ready to try the recipe?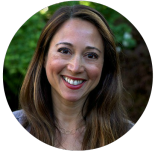 Ready to try some of this tasty awesomeness drizzled over rice or noodles? Great! Just click on the green box below for the recipe.
And remember to tag me on Instagram if you try the recipe. I love seeing your kitchen creations!