Who's up for a healthier version of a classic holiday treat! I've got you covered with these delicious Gingerbread Energy Bites.
The inspiration behind this recipe comes from my love of holiday treats — as well as my desire to help make this your healthiest holiday season yet.
In addition, I decided to come up with this new energy bites recipe because I needed an easy, grab-and-go snack to eat after a workout… or with morning coffee.
Because these are homemade, they're much healthier than grabbing a store bought energy bar — which is fine when you're in a bind, but not really something you want to be doing every day.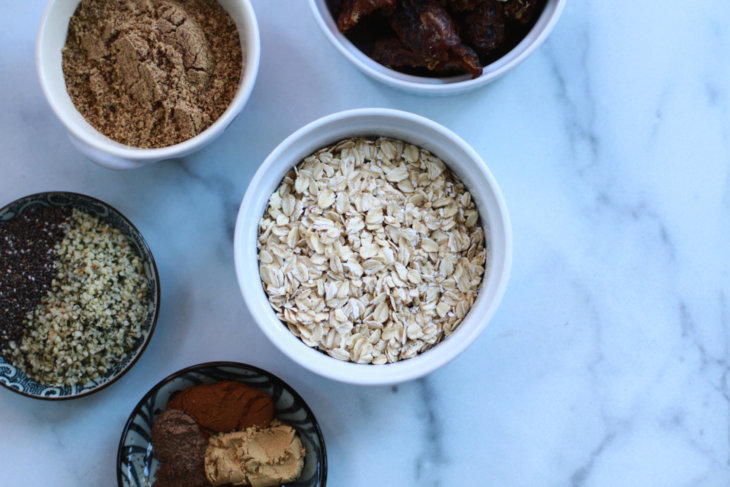 About the recipe
The typical gingerbread recipe calls for a lot of butter, as well as brown sugar.
So, to give this gingerbread a makeover, we're using almond butter instead of butter, and whole dates instead of brown sugar.
Instead of flour, we're using old fashioned rolled oats, which are a heart-healthy source of fiber.
Speaking of heart healthy, I also added a half-cup of ground flax seed. Then, we add some hemp seed for protein, and chia seed for even more fiber to keep that digestion happy.
And then we need our gingerbread spices, right? The spice combo of ginger, cinnamon and clove deliver that classic gingerbread flavor, along with molasses and vanilla.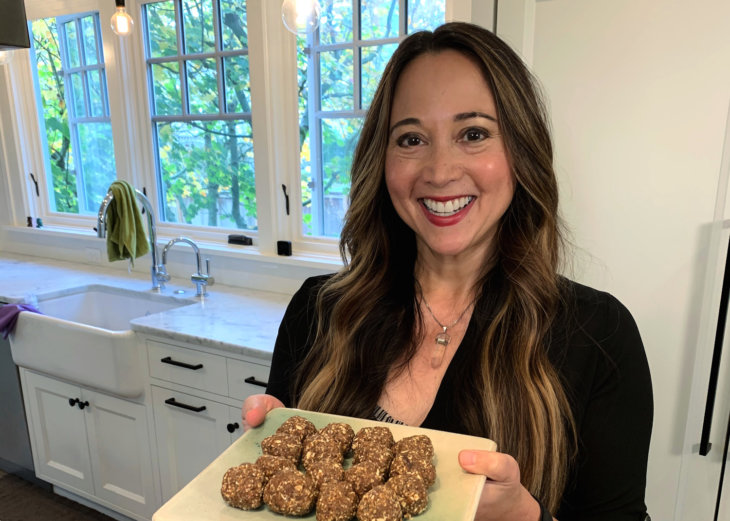 I think you'll love these Gingerbread Energy Bites because…
These treats are so easy to make — no baking required!
The almond butter makes these snacks satisfying and filling, but you won't be left with a sugar crash.
Lots of fiber from the oats, flax, and chia helps keep your digestion humming along.
We use all the typical gingerbread spices to put a holiday spin on these fun snacks.
You can freeze them for future enjoyment.
Watch the video: Gingerbread Energy Bites
I hope this recipe helps you have your healthiest holiday season yet!
Wishing you peace, love, and broccoli,