New video: Mason Jar Cup of Noodles
My latest healthy eating segment for More Good Day Oregon involves a practice that's near and dear to my heart: prep ahead meals. And often, these prep ahead meals are made in good old mason jars. Check out the video below as I make a simple yet satisfying Mason Jar Cup of Noodles, step by step. It's a healthier version of the dorm room hotpot ramen I lived on when I was in college. Then keep reading for the inspiration behind this quick and easy mason jar meal — and two others.
The Number One Obstacle
I often ask people this simple question: what is the biggest obstacle or challenge that stands between you and a healthier lifestyle?
Guess what the #1 answer is?
Hands down: time. Or lack of time, to be exact.
People might express this in different ways, such as:
I don't prep my meals or snacks ahead of time.
Working long hours.
No time to fit in workouts.
I'm a single mom raising two kids.
Does any of this sound familiar?
This issue is near and dear to my heart, this concept of our culture's disappearing time.
I've even written about it before, in "Is Dinnertime a Downer?" In that post, I cover how our modern culture's default setting of chronic sleep deprivation, longer work hours, and constant monitoring of social media and email can leave us feeling like our lives are fragmented, overly busy, exhausting, and often unsatisfying.
Also in that post, I cover my tried-and-true strategies for weekly meal planning and prep. This method will only take 1-2 hours out of the 168 hours we all get each week. And I promise you, investing that 1-2 hours can make all the difference in putting quick and healthy meals together during busy weeknights. After all, I'm only asking you to invest 1-2 hours a week — you'll still have 166 hours leftover for sleep, work, workouts, and anything else you're up to every week.
Part of your weekend meal prep could involve setting up some mason jar meals, such as the Mason Jar Cup of Noodles in this week's video.
If the weather's warm, and a salad is what you crave, you could even try my Mason Jar Salad — a.k.a. my Little League Lunchbox. This is an easy way to pack a fulfilling salad — and dressing — all in one grab-and-go container.
The prep-ahead, mason jar technique also works great for breakfast. Mason jars are perfect for delicious overnight oat recipes such as my Peanut Butter and Chocolate Overnight Oats.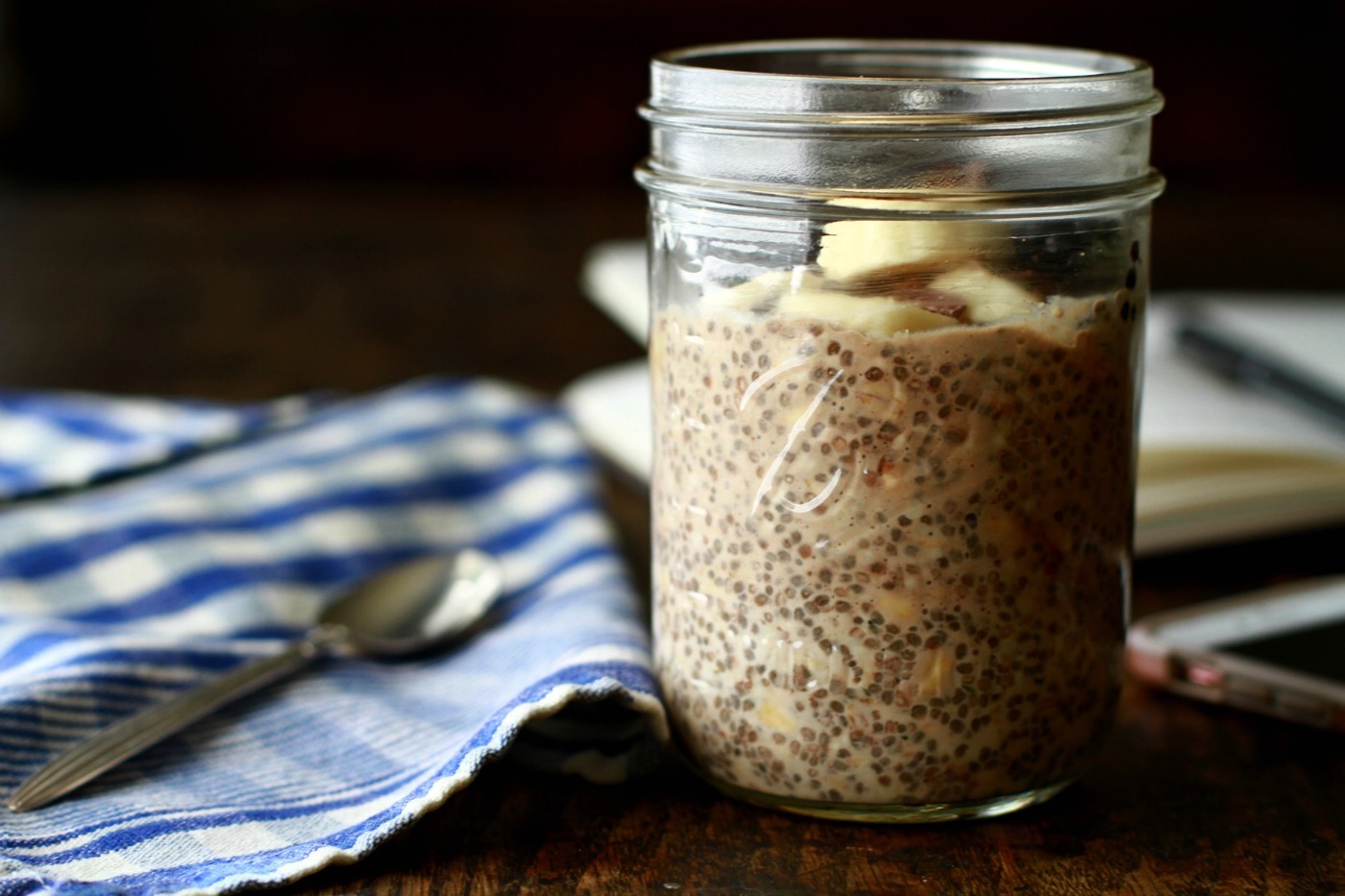 Not familiar with overnight oats?
Oh my goodness! You must give them a try.
They're easy to make, tasty, and super convenient — not to mention heart-healthy. I think you're going to love them!
Here's how it works: overnight oats is basically oatmeal that you set up the night before. All you do is take a jar, and then add rolled oats, plant based milk, some chia seeds, and a couple of other ingredients for flavor. Then, you pop a lid on the jar, and let the oats set up overnight in the fridge.
In the morning, you have delicious, creamy oats — with added fiber from the chia seeds. Add a drizzle of maple syrup and you're good to go.
Want to give them a try? Keep reading…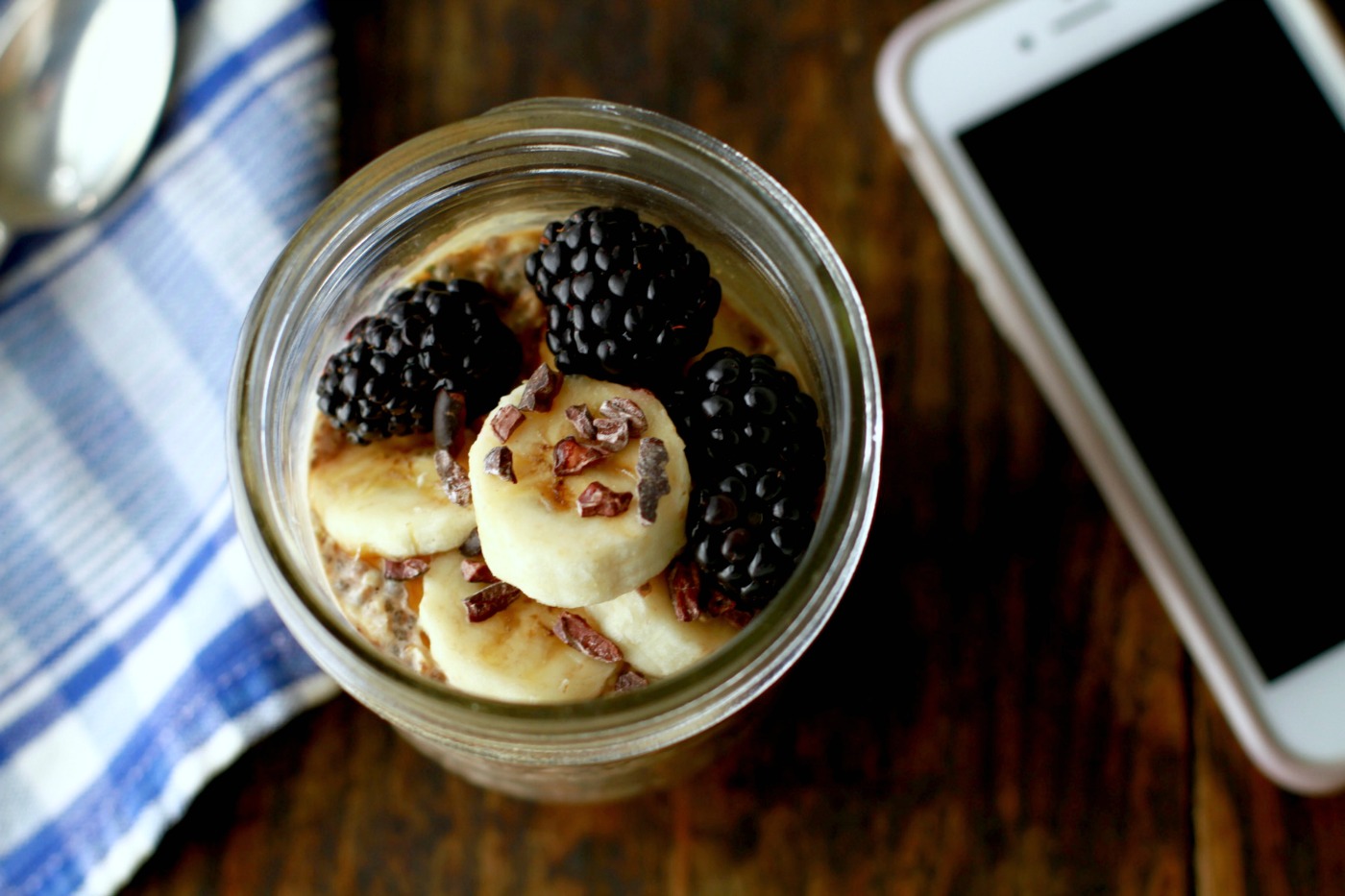 Get 3 Mason Jar Meals recipes in this downloadable freebie
Want to get started on some mason jar meals? Click below to download my fun freebie: Quick + Easy Mason Jar Meals.
Inside this free and downloadable PDF, you'll find:
Recipe #1 — Peanut Butter and Chocolate Overnight Oats
Recipe #2 — Mason Jar Cup of Noodles
Recipe #3 — Mason Jar Salad with Cannelini Bean Salad
Recipe #4 — Balsamic-Sherry Vinaigrette (for the Mason Jar Salad)
All of the recipes are plant-based, gluten-free, and dairy-free.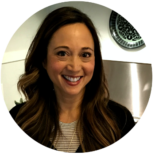 If you try the recipes, tag me over on Instagram — I'd love to see your kitchen creations.
Have fun!
~Monica