Today's blog post is about the inspiration behind a fun recipe, my Minty Matcha Latte.
Here's the deal: I gave up regular coffee years ago.
And it took years to get to the point where I'd even think about giving it up.
Maybe you can relate?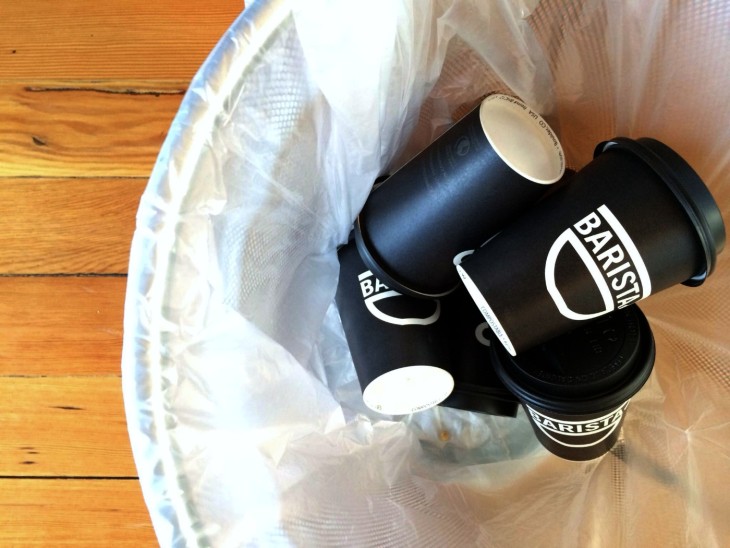 But when I did finally wean myself off of caffeine, I felt better.
I felt like the caffeine had been triggering my already — shall we say, delicate — tummy (aka IBS symptoms).
And, I felt like my stress levels improved without that morning jolt of java.
But then after a few years of decaf coffee, I wondered how my tummy would feel without the acidity of the coffee itself.
And at the same time, I became curious about all of the research pointing to green tea as cancer-fighting antioxidant powerhouse.
Which led me to matcha, the green tea powder that's especially rich in antioxidants… and is so yummy in a latte.
Loving my new morning beverage sooooo matcha
So all of this then led me to experimenting with a morning cuppa matcha instead of my regular decaf.
I'm happy to report that my tummy and I are feeling great, in spite indulging in a little caffeine. After all, the matcha has less caffeine than a cup of regular coffee.
And for me, it doesn't appear to be enough caffeine to make me feel jittery or anxious. I find that it's just enough to energize me, without a crash afterwards.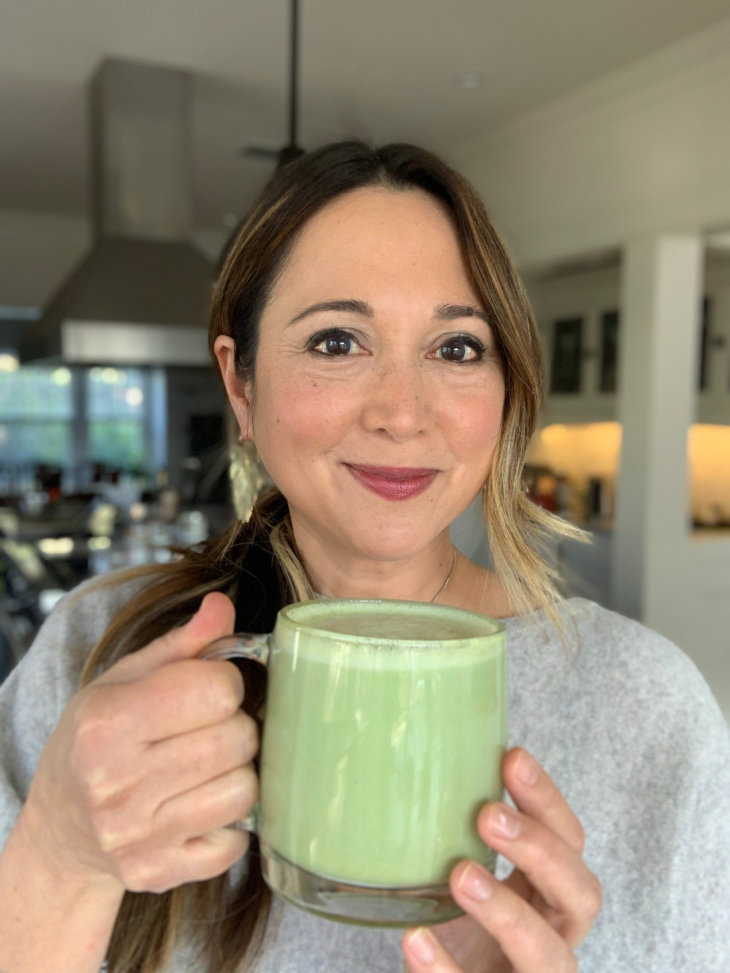 Recipe: matcha with a minty twist
After awhile, I thought it'd be fun to make a different kind of matcha every now and then. Which led me to a new recipe for Minty Matcha Latte.
So if you're looking to change things up from your usual coffee — or simply want to experiment with matcha — check out the recipe.
I hope you love this fun twist on my go-to morning beverage!
Wishing you peace, love and broccoli,
Monica