Last week, I decided to do a 5-day fasting mimicking protocol.
I had just come back from a long, french fry-fueled vacation, and the timing seemed perfect. 
Don't worry. I wasn't starving myself. I was following a program created by Dr. Valter Longo, the author of The Longevity Diet. It's a protocol I've been curious about for a couple of years because it has been clinically proven to help people reach an optimal weight, reduce disease risk and prevent age-related muscle and bone loss. 
In other words, it's a longevity protocol — who doesn't want that? Plus, the protocol is only followed for 5 days at a time. Phew!
The program comes in a handy meal kit box containing soup mixes, olives, kale crackers, nut-based energy bars and tea packets.
In other words, very little food.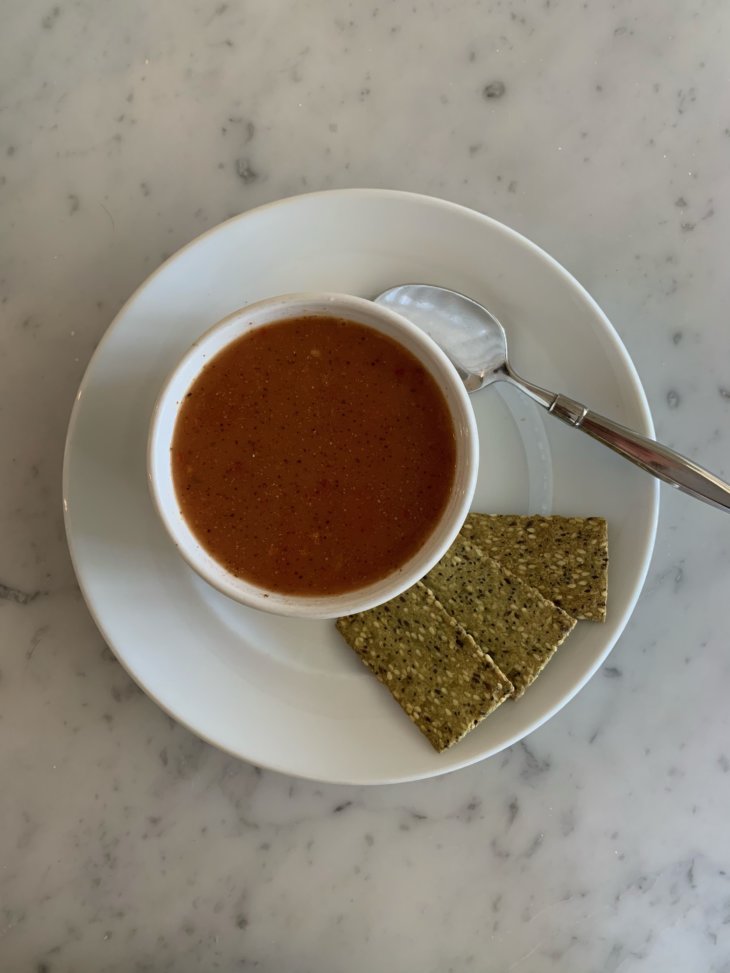 The point is to trick the body into believing it's in a fasted state, without stressing the body to the point of low energy or sleeplessness. 
It was an interesting experience — overall, very positive.
After the five days, I felt lighter in my step, my digestion had improved, I slept great, and I had lots of energy. However, I really missed my regular food. And the rhythm and rituals around preparing that food. 
And one of the foods I missed the most was… chickpeas. 
I know. That might seem weird. But hey! I never said I was normal LOL. 
I didn't — as I thought I might — miss dark chocolate. 
Or pasta. 
Or even a splash of wine. 
The food I found myself daydreaming about was chickpeas. 
This is probably because I was delivering a live class about "Fun with Chickpeas" inside my membership program. 
But also because I just really like chickpeas. We eat a lot of them in my family because:
The canned beans are very close to the quality you get from home-cooked beans. 

Cooked chickpeas are sturdy and hold up to a variety of cooking methods. 

Chickpeas are mild in flavor and extremely versatile. 

Chickpeas, like other legumes, are high in heart-healthy fiber. 

They're inexpensive and easy to find in any store. 
One of the chickpea dishes we've been LOVING lately is this recipe for Roasted Cauliflower and Chickpea Wraps. 
At first glance, this might not sound like "family favorite" territory, but even my broccoli hating kid loves these wraps. 
Probably because you get those french-fry vibes from roasting the cauliflower along with the chickpeas, and the flavor gets a big boost from a smoky spice blend. Tuck it all into a wrap of your choice — tortillas or lettuce leaves — add some guacamole and hot sauce, and you have one delicious, nutritious dinner!
I hope you like this recipe for Roasted Cauliflower and Chickpea Wraps as much as our family does.
If you give this one a try, please tag me on Instagram at @mospo — I'd love to see what you come up with!
Wishing you peace, love and broccoli,