It's fall here in the Pacific Northwest. Which is all well and good when the sun's out, it's still warm, and the dry leaves are crunching under our feet. But sooner or later, the rain's going to come, and it'll be time to transition into another season for real. All those backyard barbecues are going to give way to fall recipes that require slow cookers, soup pots, dutch ovens, and roasting pans.
This always puts me in a bit of a panic, at first anyway. I time-travel into the future and start dreading those long, cold rains that can settle over Portland for weeks at a time. I shiver a little, even as I'm taking a break from the computer to go bask in the last of the lingering September sun.
Eventually, though, we have to embrace the transition to fall. I mean, life can't be all garden-grown tomatoes and umbrella drinks, right? Here in Portland, that means busting out the rain gear and rubber boots, and settling into some cozy and warming fall fare: soups, stews, and warm drinks.
So if you're in need of some delicious fall recipes to please the palate, I've got you covered…
Corn and Red Pepper Chowder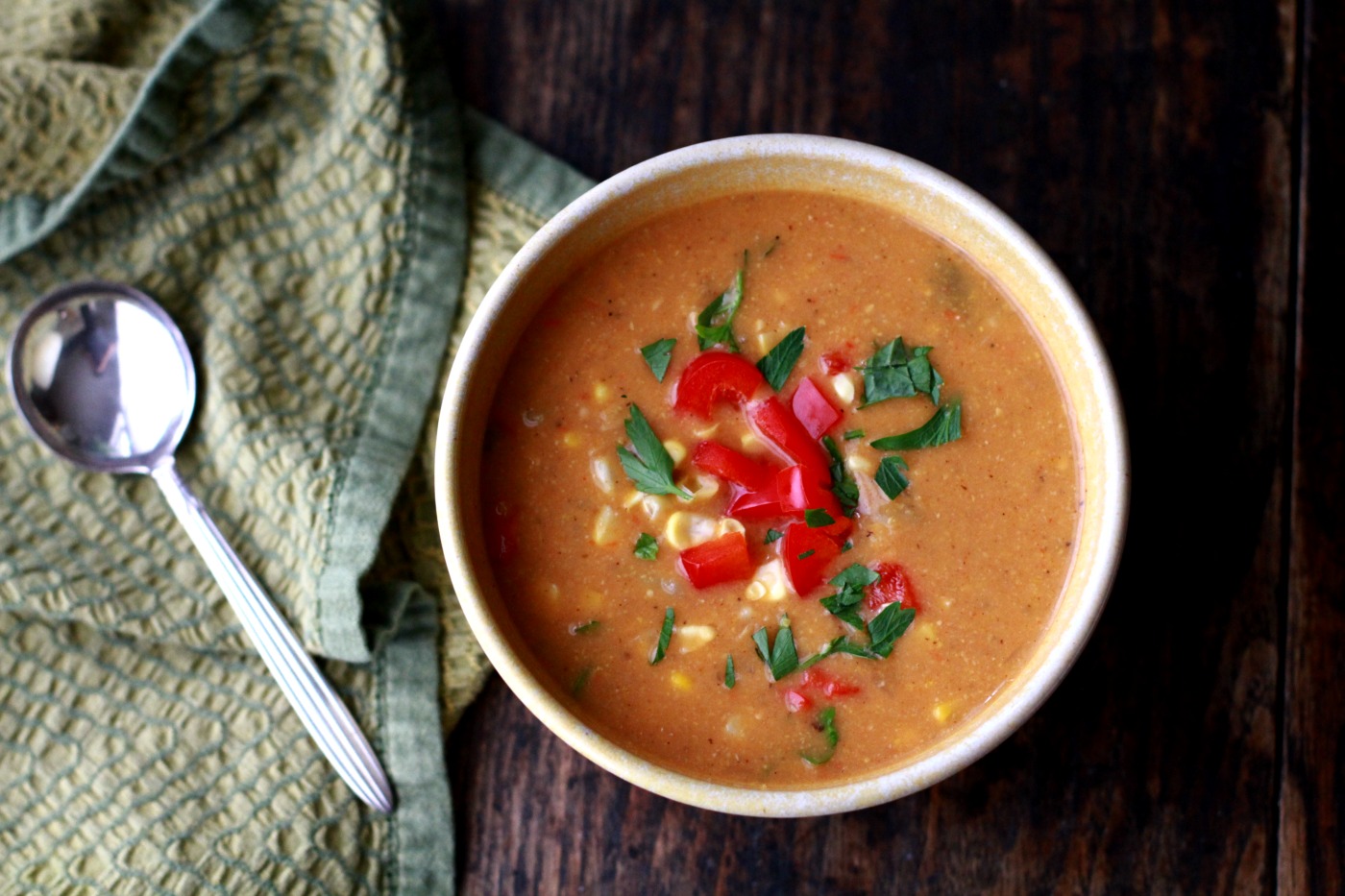 First up is my Corn and Red Pepper Chowder. This is a great way to celebrate corn season, which continues into pumpkin patch season here in the Northwest.
Ideally, look for organic and/or non-GMO corn at the market. You can also use frozen corn, but use fresh — if available — for optimal flavor and texture.
This soup is creamy and delicious, without relying on the flour (gluten) and cream (dairy) used in traditional chowder recipes. And it's full of smoky-sweet flavor, thanks to a blend of smoked paprika, chipotle powder, and cumin.
Want to see me make this recipe step-by-step? Just click play on the video below…
More Fall Recipes
You could also check out these other savory soups and stews — these happen to be my most popular: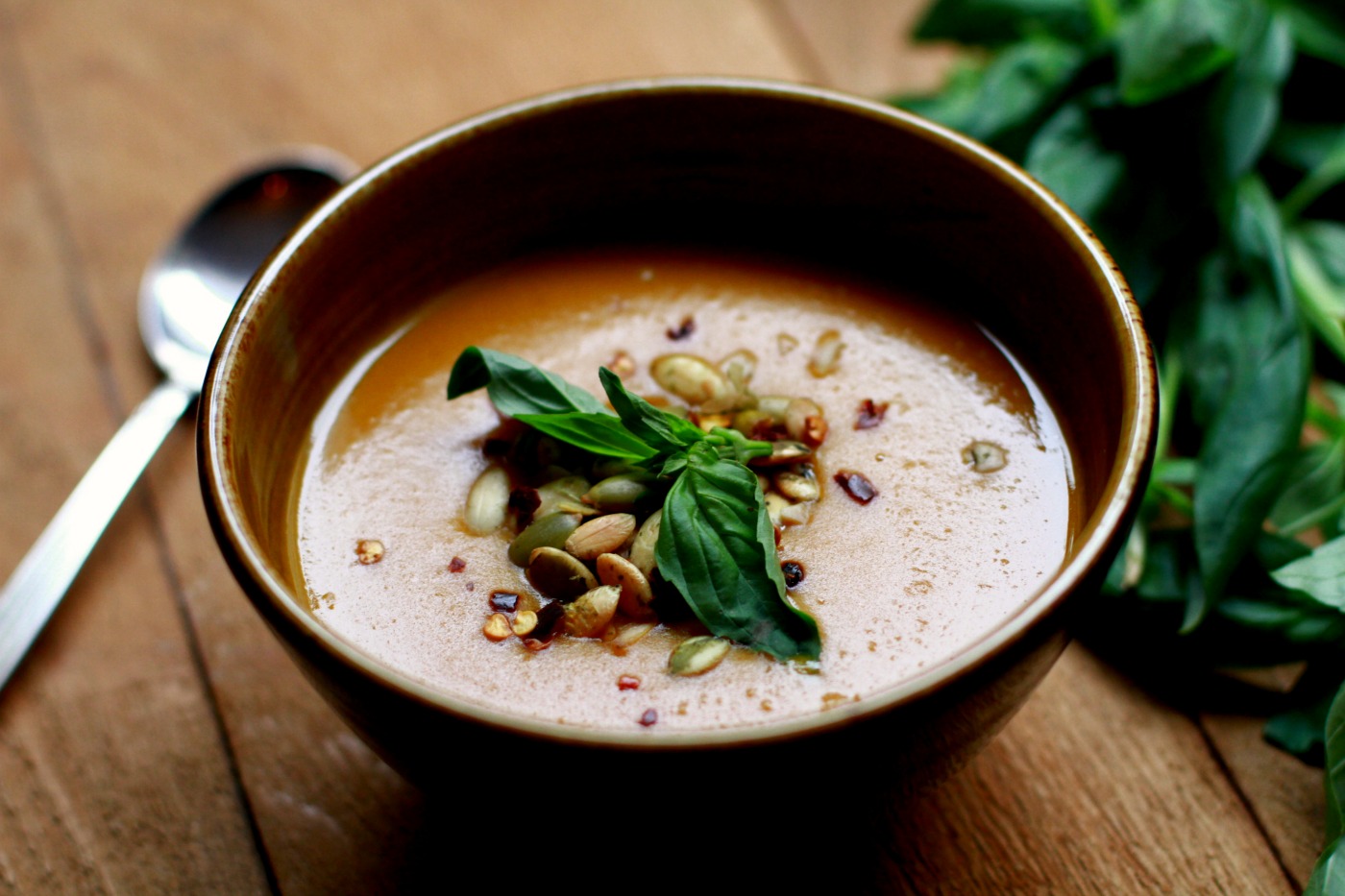 A Healthier Pumpkin Spice Latte
Pumpkin spice may reign queen of the autumn months, but unfortunately most pumpkin spice lattes come with a heavy sugar load. For example, the Starbucks version has a whopping 50 grams of sugar — and the Dunkin' Donuts (correction: just Dunkin' LOL) version has 48. That's more than the entire maximum daily amount recommended by the USDA!
Plus, most "pumpkin spice" products don't even have pumpkin in them. Which is a shame, because pumpkin is a very healthy food that's high in antioxidants and fiber. This makes it an excellent addition to an anti-inflammatory and blood sugar-regulating diet for people with joint pain, arthritis, pre-diabetes, Type 2 diabetes, and other inflammatory conditions.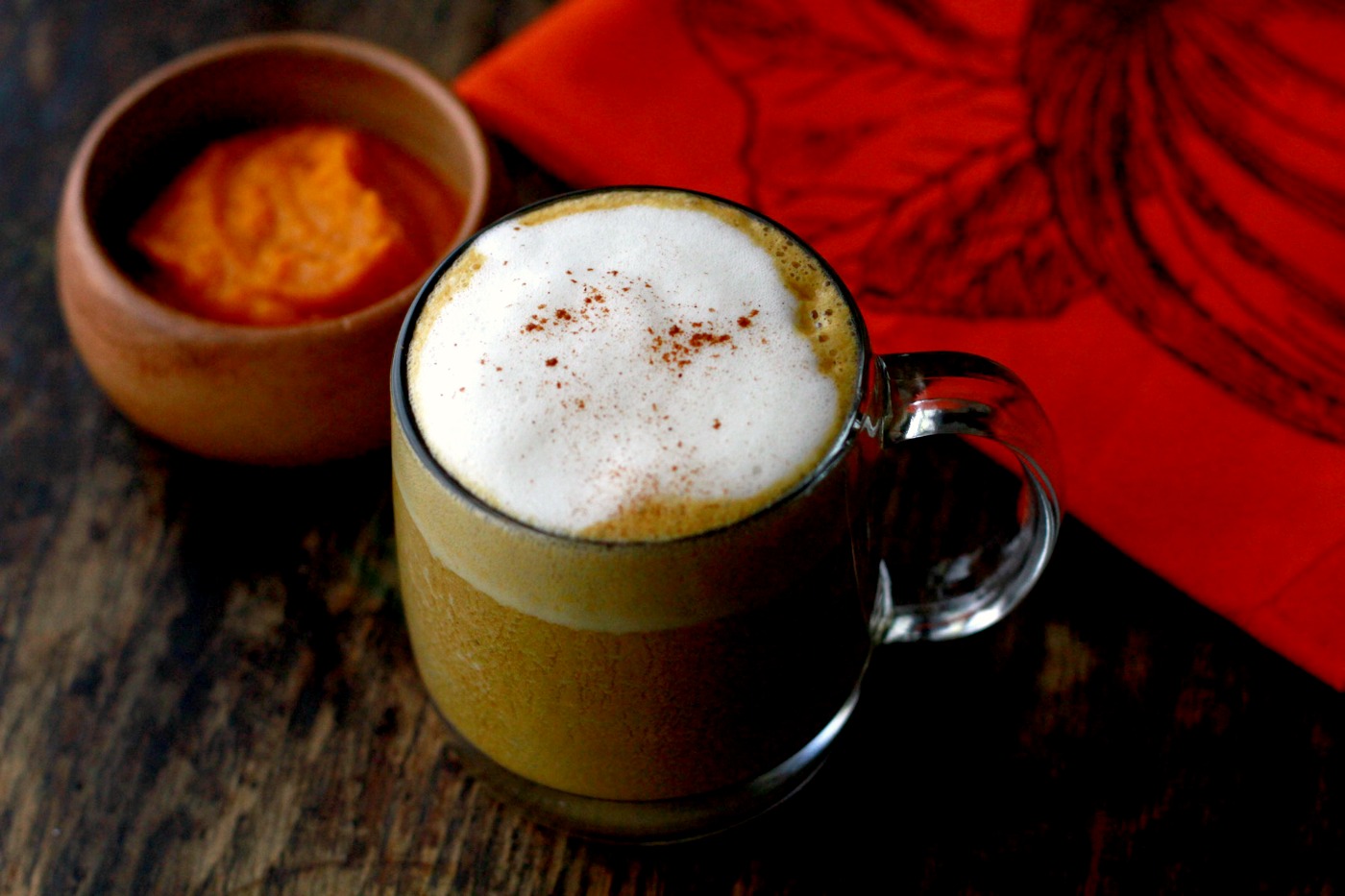 So here's a Healthier Pumpkin Spice Latte that has very little refined sugar (instead, we use a teaspoon each of maple syrup and blackstrap molasses), real pumpkin, and coconut milk instead of regular dairy.
And if you're crazy about all things pumpkin, you could try my Pumpkin Spice Oatmeal Bowl with Caramelized Banana and Chia, or this Creamy Pumpkin Spice Smoothie. 
By the way, pumpkin can even be a great thing to feed your pup if they're having tummy trouble (the urgent kind, if you know what I mean). Just ask your vet before changing up your dog's diet.
Oatmeal Chocolate Chip Energy Bites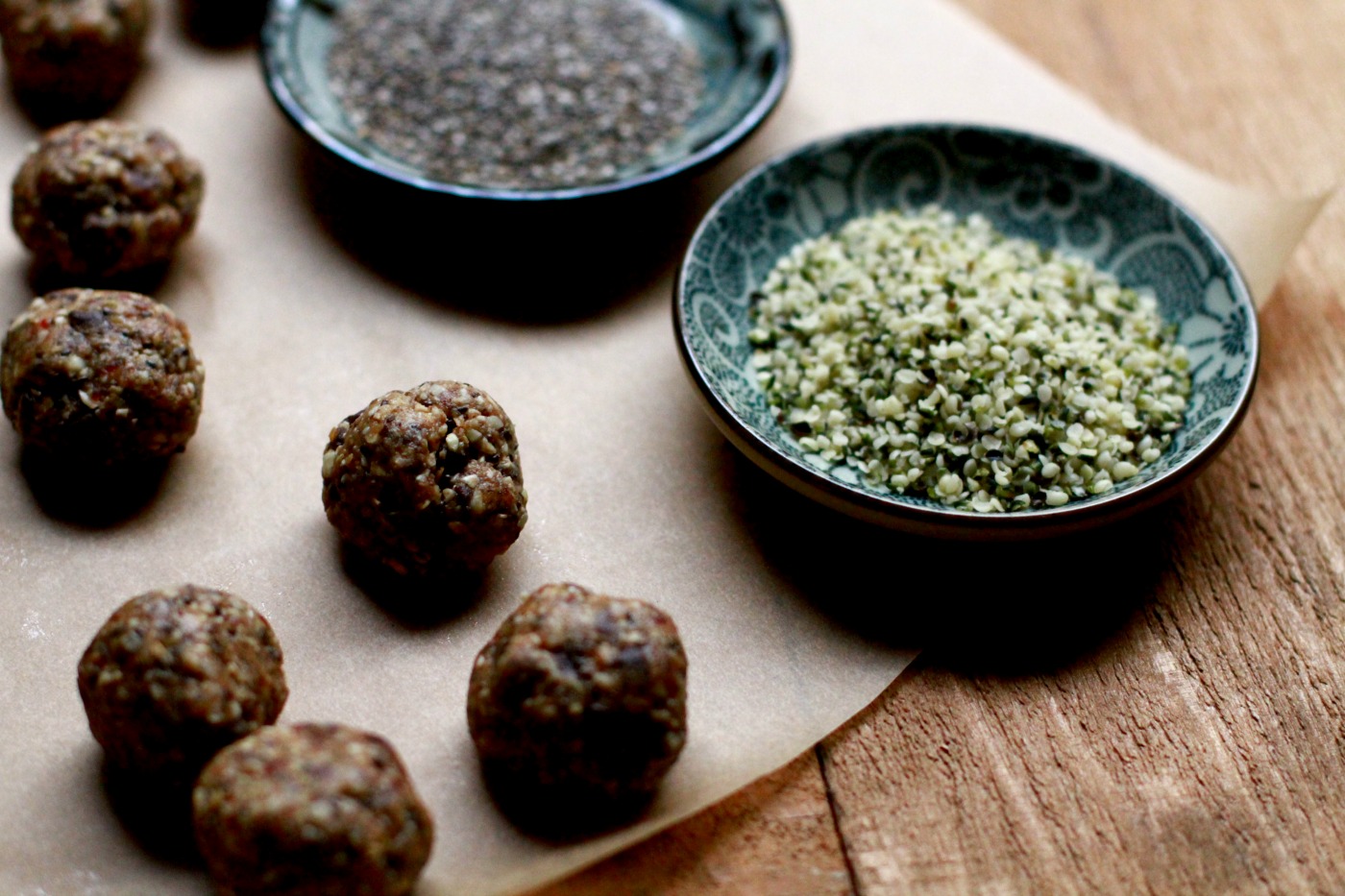 I figured we'd round out our fall recipes with some tasty after-school snacks — which double as great pre- or post-workout snacks for us grown-ups!
These Oatmeal Chocolate Chip Energy Bites are packed with flavor and healthy fats from peanut butter, hemp seed, flax seed, and chia seed. Plus, the oats provide fiber and good-carb energy. The dates provide whole-food sweetness, as well as fiber, potassium and copper. And, the (optional) chocolate chips make them taste a bit decadent.
Which they are — you only need to eat a couple of these cuties since they're so rich.
I love this recipe because it adapts so easily to whatever you have on hand. For example, feel free to sub out the peanut butter for almond butter, or use almonds or sunflower seeds instead of cashews. It all works, and it's all delicious.
These Energy Bites are also perfect for a kiddo's lunch box. They're much tastier than store-bought energy bars, and much more wholesome, since you control the sweetness and the quality of the other ingredients. They're also really fun to make with your kids — just like rolling out cookie dough, but much healthier, of course!
Need more ideas? Check out my 5-Day Reboot Plan + Recipes
Getting back to our healthiest habits isn't always the easiest thing.
But it becomes much easier with some extra support.
That's why I created a brand-new freebie: The 5-Day Reboot Plan + Recipes.
This handy PDF contains all you need for a quick, post-summer kickstart: some general nutrition recommendations, a meal planning template, and 18 delicious recipes — all in one handy document you can download.
I hope this new freebie provides the reset you need after an indulgent summer.
Ready to get started? Great! Just click on the link below…