Featured Post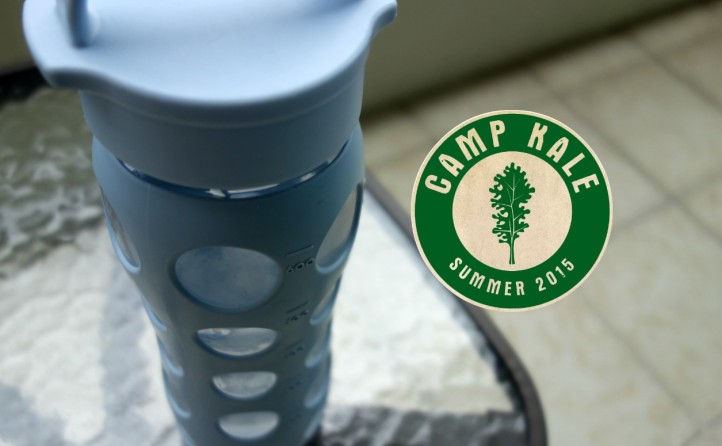 My husband comes home from work, and starts rummaging through the cupboard like a bear storming a campsite.
He doesn't tear into anything, but he's definitely nosing around.
In a few minutes, we'll be leaving for dinner at a nice restaurant — a delicious, decadent meal. A meal worthy of your full appetite.
I suggest a glass of water. Often, dehydration shows up as hunger pangs.
"Uh, okay," he says, perusing the kid food: crackers, bunnies, Pirate's Booty.
"You might just be thirsty," I say.
My husband is a busy guy, always running from one meeting to the next. Who knows how much water he's had today. I'm guessing one glass, at lunchtime.
"Water?" He appears incredulous. "Water?! I'm a grown man — I'm pretty sure I know the difference between being hungry and thirsty."
He's being funny now. And he might actually be hungry as well as thirsty. But he indulges me and has the water anyway. He's a good sport about my health rants.
Here's my point — my husband thinks he drinks enough water.
And you probably think you drink enough water.
Everyone does.
And yet, the CDC reports (*source):
– 7% of respondents have no daily consumption of water — none!
– 36% of respondents drink only 1-3 cups per day
– 35% of respondents drink only 4-7 cups — this is better, but still inadequate
– Only 22 % of respondents drink 8+ cups of water per day
In short, the vast majority of us are chronically dehydrated.
Not life-threatening, stuck-in-the-desert-with-one-drop-left-in-the-canteen dehydrated, but dehydrated all the same. The kind of dehydrated that can wear your body down gradually over a long period of time.
So why is it so important to drink water, even relatively radical amounts compared to what we normally drink in any given day?
Easy. Here are five great reasons…
Read More