In today's blog post, we're getting brave. Really brave. We're talking about how to detox after Memorial Day.
Now, if you were a perfect angel over the holiday, you can just skip this post. Go pour yourself a green juice and celebrate.
However, if you're like 99.99% of the people out there — including me — then you're in the right place. Read on!
Whether your indulgent holiday weekend involved cheeseburgers and gallons of rosé, or a bottomless bowl of Kettle Chips (damn you Backyard Barbecue flavor!), it's not the end of the world. I promise.
I know we may feel bloated and puffy right now. However, after a few days of healthy eats — and ideally, a couple of sweaty workouts — we're going to be feeling so much better.
How to detox after Memorial Day: first, hydrate
First of all, every health professional under the sun talks about proper hydration, and we've all heard how important it is to drink those 64-ish ounces of water per day. It's been drilled into our heads so often that you'd think we'd never need a reminder.
But hey, we're human. We forget!
That's why there are apps and apple watch notifications to remind us about this sort of thing.
If you're not sure how much water to drink, take your body weight in pounds and divide it in half. The remaining number should be the amount of ounces of water you should drink per day. For example, if you weigh 140 pounds, you'll want to try drinking 70 ounces of water each day.
Drinking 60+ ounces of water a day can be a lot, and you don't want to just chug it all at once. You need to sip water consistently throughout the day to reap the full benefits.
Bonus tip, try drinking about 8-16 ounces of water about 30-45 minutes before meals. This helps take the edge off hunger. Why is that important? Because it's really hard to make healthy decisions when you're starving, right?
Sipping water throughout the day can also give you a boost of energy to counteract the typical mid-afternoon slump, and it can keep cravings at bay.
If drinking water is a chore to you, try to think about it as a treat for your body. Your muscles, tissues, organs, and brain are totally stoked when you get some water into the body. And your skin! She's the one who's really happy. With each sip of water, she's thinking, yassss, I can glow now!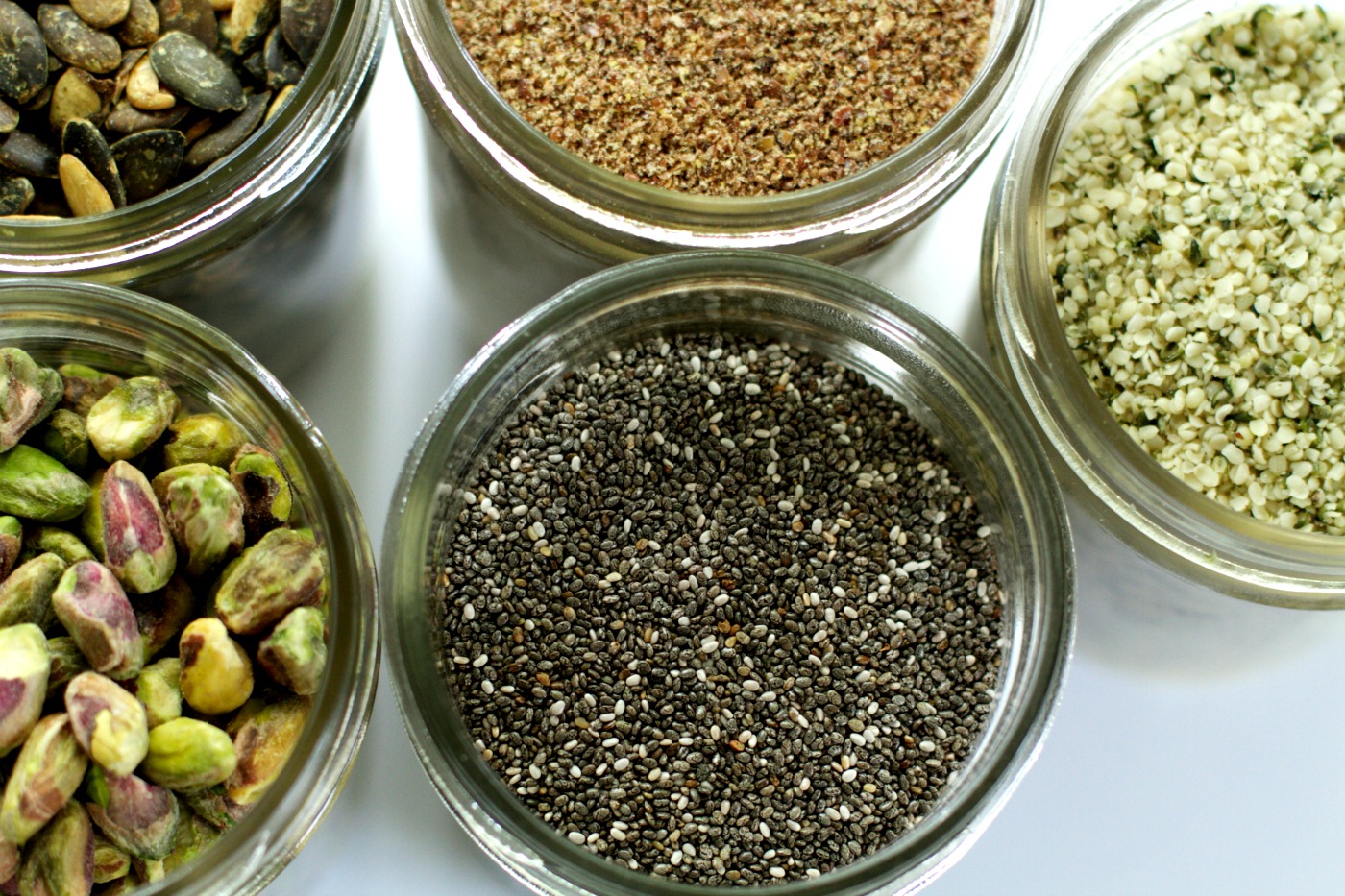 Start your day with a smoothie — and add chia
Breaking your night time fast with a smoothie is one of the healthiest things you can do for your body, especially when you're trying to make up for Memorial Day/vacation/etc.
While oatmeal and overnight oats are perfectly healthy breakfast options, a smoothie can feel more therapeutic and healing after an indulgent phase. That's because you're hydrating the body with fruits and vegetables that are high in water content, and you're getting a flood of potent antioxidants to help balance the body.
In addition, healthy smoothies have a lot of fiber, which enhances the body's natural detoxification processes, helps reduce cholesterol, and reduces our risk for disease.
For your post-Memorial Day detox, I recommend making a simple green smoothie, and adding a tablespoon of whole chia seed as well. Chia, when combined with liquid, forms a gel that works wonders on your digestive tract. I like to think of it as a spa day — complete with exfoliating mask and nourishing serums — for the digestive system.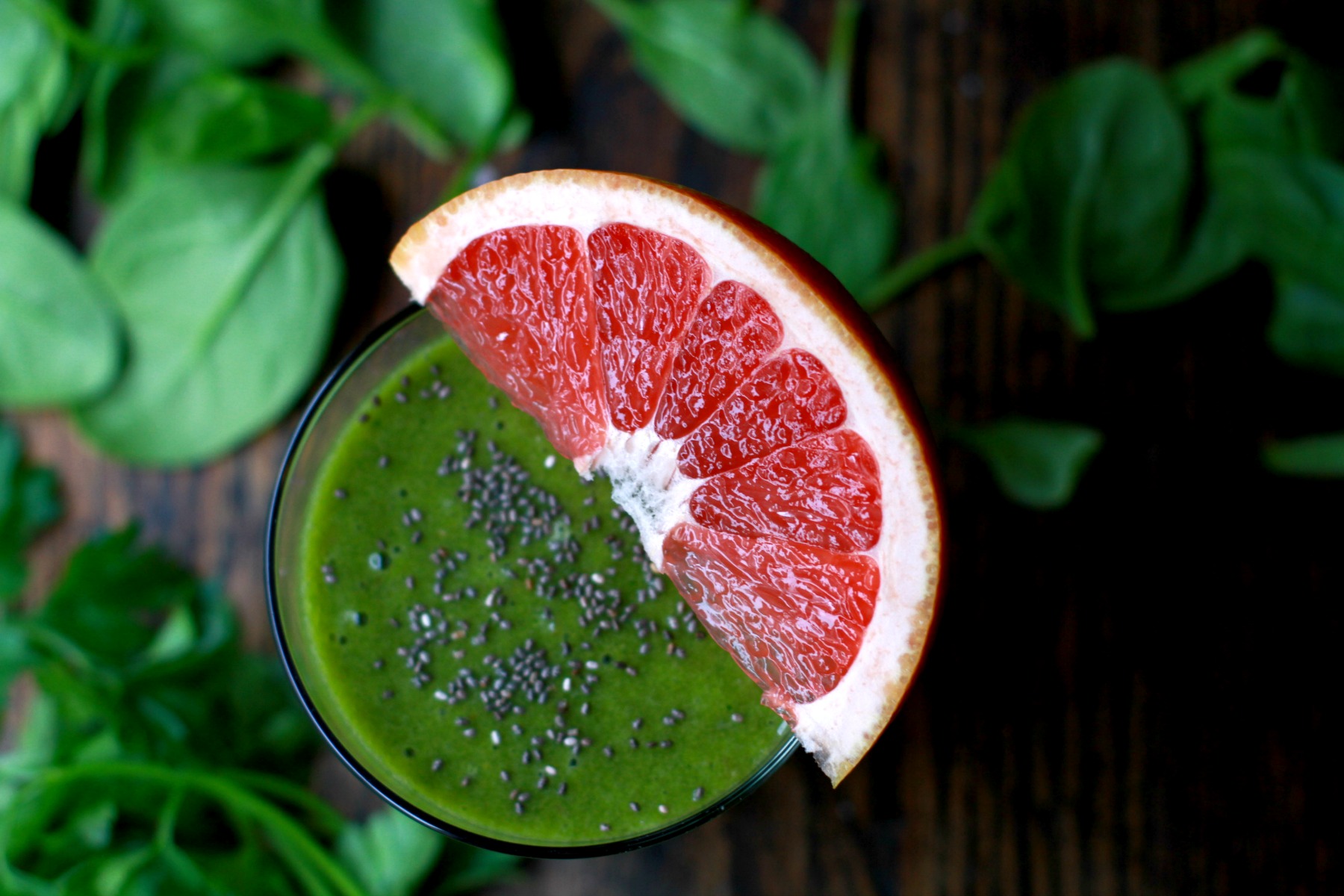 Green smoothie master recipe
Here's my master recipe for a basic green smoothie:
12 ounces filtered water or coconut water (I love the Harmless Harvest brand)

A cup of frozen spinach, or a couple handfuls of fresh spinach

Chia seed: 1 tablespoon

Banana: 1 banana, frozen and in chunks

Frozen fruit: 1 cup frozen fruit of choice, such as mango or pineapple
If you're looking for something more exotic, you could try my Tummy Tamer Smoothie with Papaya and Lime. Or, if you're looking for something more hardcore (adding celery and parsley), try my Green Machine Smoothie.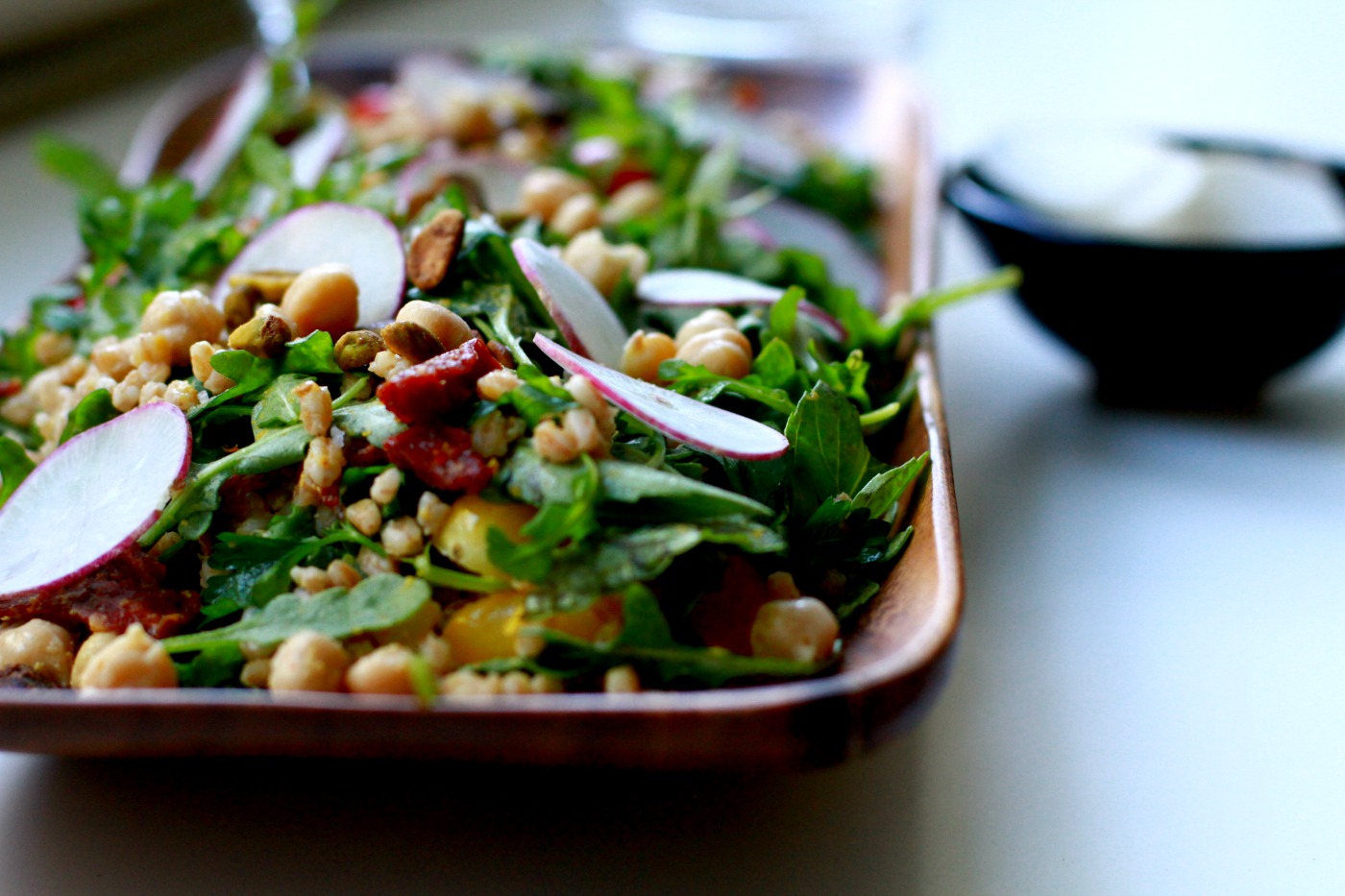 Eat a delicious salad for lunch — and make your own dressing
Notice how I said eat a "delicious" salad in the headline?
That's important. The goal here isn't to punish ourselves for getting a little crazy with the food and drink over the weekend.
The goal is to flood the body with nutrients and fiber so that our body can recover and heal and balance so that we can start feeling better more quickly.
So how can we make our salads taste delicious?
Step one: make your own salad dressing. Or, if you have a favorite store-bought dressing that tastes amazing to you — and will help you eat more veggies — go with that.
However, in most cases, I find that homemade dressing tastes so much better. And it only takes a few minutes to make.
If you need ideas, check out some of my favorite salad dressing recipes:
How to make that salad more satisfying
So, we talked about the dressing. Now let's talk about the rest of the salad…
Step two: pile on your favorite veggie toppings. Chopped red bell pepper, shredded carrot, roasted beets, thinly sliced scallion or red onion, corn, and cucumber are just some ideas.
Step three: Next, add some protein, such as a half-cup of your favorite beans (black beans, pinto beans, chickpeas, etc.).
Step four: Finally, if you want to really take the salad next level, add some fresh herbs such as parsley, cilantro, dill, or basil. Herbs provide amazing flavor, and guess what — they're high in antioxidants as well.
Above all, use ingredients that you can get excited about.
For even more ideas, you can check out my blog post, "How to Make an Amazing Salad."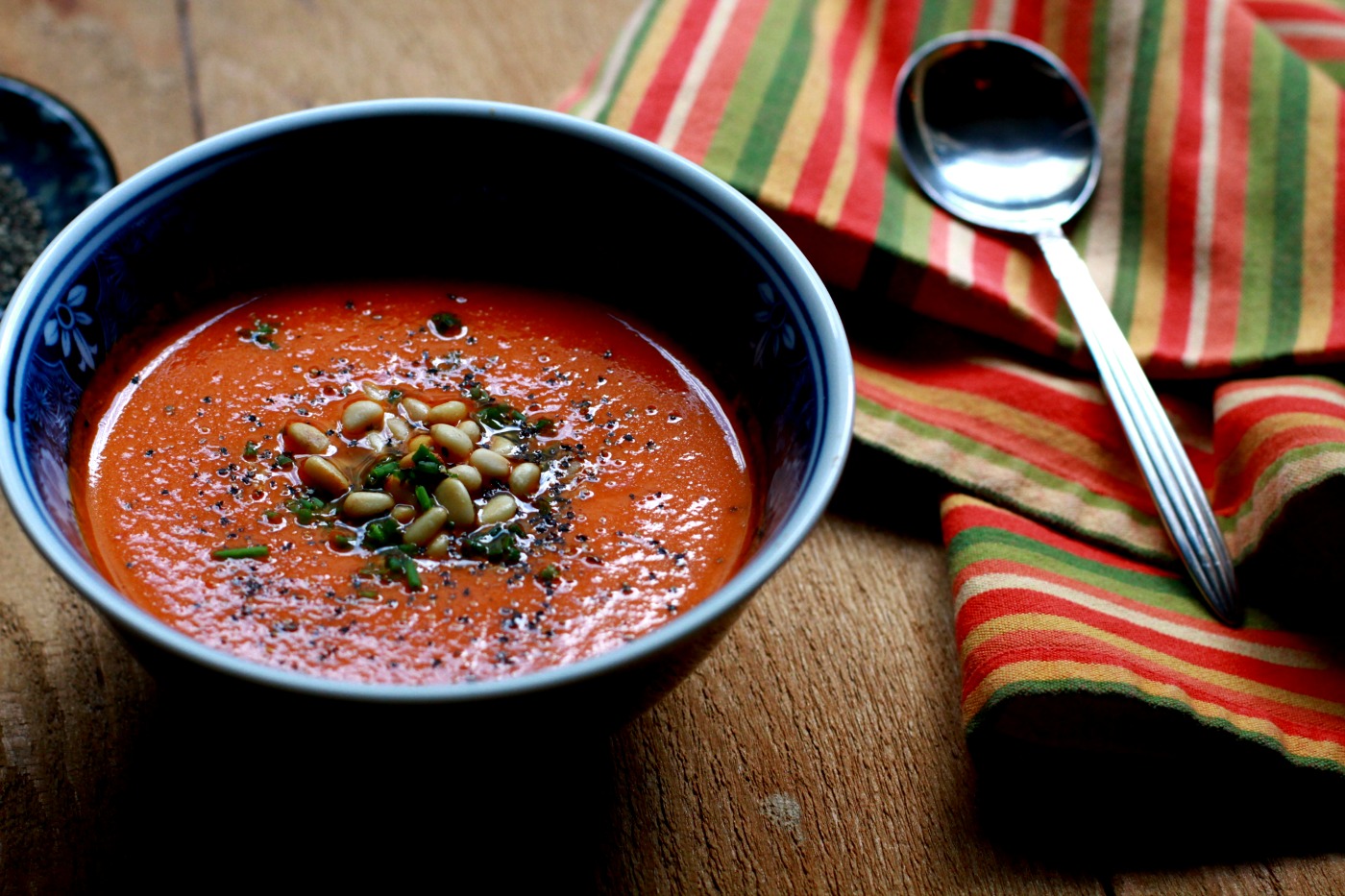 Enjoy soup and salad for dinner
First of all, having a light dinner of soup and salad is a great way to keep the antioxidants and fiber coming into the body. This gives your digestive system something it will find easy to digest.
Secondly, soup can be full of satisfying flavor.
I'm such a huge fan of soup — any time of the year. Soups can offer tons of flavor, and they're usually really easy to make.
The most challenging part is usually the prep — chopping onions, separating cauliflower into florets, etc. That's why I encourage my coaching clients to do their veggie prep on the weekend or another day when they have more free time to spend in the kitchen. That way, the soup can come together in about 30 minutes or less during busy weeknights.
Here are a few of my favorite "detox" style soups. But don't let the word detox scare you. These soups taste fantastic, and have enough healthy fat to be satisfying. All of these soups, by the way, are heart-healthy, plant-based, and dairy-free:
Lay off the booze for awhile
Another way you can start feeling better more quickly is to cut back on alcohol. If you drink, this can be the hardest part.
However, cutting back on alcohol can be one of the most powerful things you can do for your body, your metabolism, your skin, and your liver. Reducing or omitting alcohol can be especially helpful for women, since studies show that alcohol consumption can increase risk for breast cancer.
Here's another problem with booze — alcohol consumption can actually increase anxiety levels. Sure, having a drink or two can take the edge off after a busy day, but then after it wears off, you can be left with higher anxiety levels. This condition is known as "rebound anxiety" — or, "hangxiety" (a combination of hangover and anxiety).
That said, if you're prone to anxiety — and especially if you're on medication for it — try keeping alcohol to a minimum. You'll sleep better, you'll feel better when you wake up, and chances are you'll feel less anxious throughout your day.
Alternative evening drinks to help you relax could include a tea blend with kava or chamomile in it (I love Yogi Tea's Kava Stress Relief), a CBD beverage such as Otto's CBD cider (available here in Oregon), or even a dose of CBD in your Golden Milk Latte.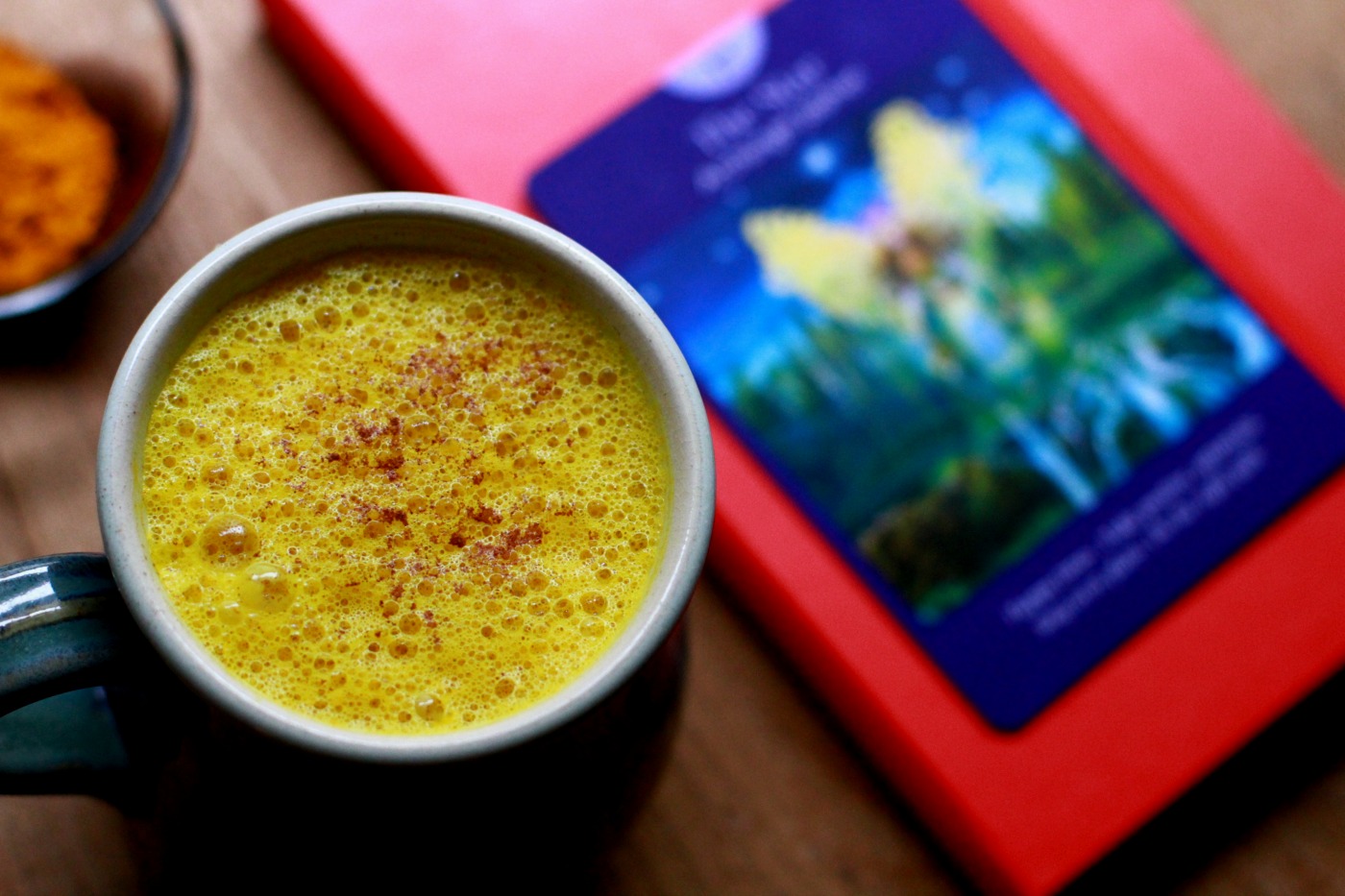 I hope these tips help you rebalance and recalibrate after an indulgent holiday weekend. If you need some extra support, check out my free 5-Day Reboot Plan + Recipes below. 
If you have any questions about the recipes, feel free to connect with me on Instagram @mospo. I'd love to hear from you!